Manchester United Make Decision Over Permanent Odion Ighalo Transfer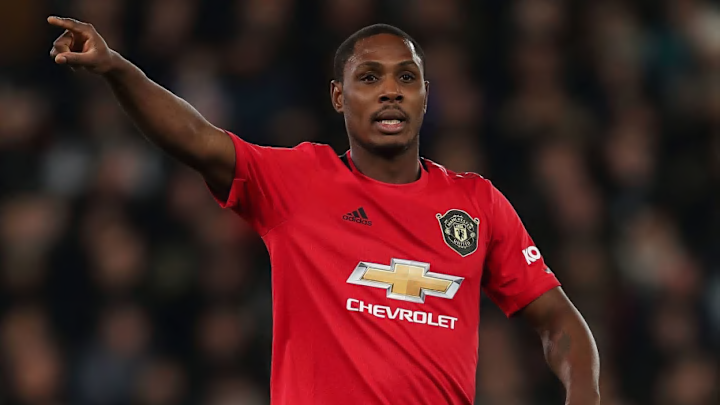 ​Manchester United are ready to sign striker Odion Ighalo permanently once his loan deal expires this summer.
Bet you didn't see that coming a few months ago.
The 30-year-old joined late in the January window as an emergency backup after United had failed to recruit any of their preferred targets, but he has impressed during his brief stay at Old Trafford, bagging four goals in eight games.
As noted by the ​Daily Mail, Ighalo's loan deal is actually set to expire on May 31, one month earlier than most other temporary deals, and there is no option to extend that as Shanghai Shenhua initially wanted him back for the start of the Chinese Super League season.
Negotiating an extension is a possibility if the season spills over into the summer, but it is said that ​United are ready to strike a £15m permanent deal for the Nigerian international anyway.
Manager Ole Gunnar Solskjaer has been impressed with his performances on the pitch, while his attitude and willingness to train alone following his arrival has also increased his stock at Old Trafford.
As a result, a permanent move is seen as a likely solution, with Shanghai Shenhua happy to sell and United eager to buy.
If we're being honest, this really does come as a surprise. It was a signing that was widely ridiculed in January because somehow a 30-year-old Ighalo had managed a dream move to United, but things have worked out pretty well.
He has offered reliable backup to ​Anthony Martial and Mason Greenwood, who are obviously United's strikers of the future, playing the vast majority of his minutes in cup competitions to give the aforementioned duo a rest. That was his job, and he's done it. Fair play.
Now, it looks like he will continue to do just that for the foreseeable future, with contract talks not believed to be a problem.
Currently on well over £200,000-a-week in China, Ighalo is believed to be ​ready to cut that figure in ​half and settle on something closer to the £120,000 mark to get his dream move over the line. How nice.
---