Omar Sivori: The Lionel Messi Prototype That Became a Superstar at Juventus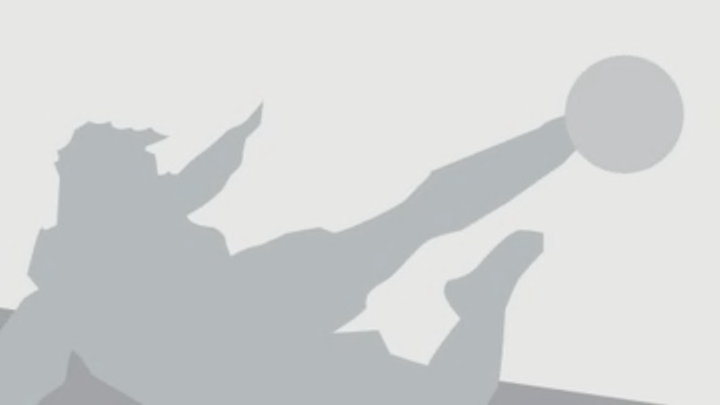 Omar Sivori is number 46 in 90min's Top 50 Greatest Footballers of All Time series.
---
Small. Left-footed. Born just to the north-west of Buenos Aires. One of the 50 greatest footballers of all time. Never won a World Cup. 
We are, dear reader, obviously talking about Juventus great and dual international Omar Sivori. 
Yes!!! It sounded like I was talking about Lionel Messi!!! Despite the name and face on the article you clicked on, you were bamboozled!!! 
Never mind that johnny-come-lately with all the tattoos and the beard who hits the deck as soon as anyone touches him, let's talk about the OG, the bloke who kept – kept – scoring goals while getting kicked in the head. 
That's not to say he got kicked in the head a few times during games, dusted himself off and then went and scored goals, mind. When he scored a header at Juventus, stretching all 5' and not many inches of himself to reach the ball, he had somewhere around a 50/50 chance of taking a size 7 to the bonce. Still went for it. Still scored. Lay still on the ground while his teammates celebrated and completely ignored him. 
Born in San Nicolás de los Arroyos in 1935, Sivori was an Argentine Primera División champion when he was still a teenager – scoring eight goals in 16 games in his first season as he broke through at River Plate, then 11 in 23 as los Millonarios claimed their title back from (inevitably) Boca Juniors. 
Sivori hit double figures again the next season, while his international career was moving on apace, with nine goals in 19 appearances for the Argentine national team. Then, at 21 years old, Juventus paid a world record fee to prise him away to Europe, where his career changed entirely. 
For starters, he stopped playing for Argentina. He moved to Italy with Racing's Humberto Maschio (Bologna) and Boca's Antonio Angelillo (Inter) – both his international teammates – and the Argentine FA...didn't like it. The three of them, along with Osmar Oreste Corbatta and Osvaldo Cruz, were Argentina's 'Angels with Dirty Faces'; one of the greatest forward lines ever assembled. 
They scored at a rate of more than four goals per game in their victorious 1957 Copa America campaign, the last tournament they played before Maschio, Sivori and Angelillo moved to Italy. Sivori himself won the 'player of the tournament' award...and then they were all banned from representing la Albiceleste. For good. 
The little outcast shrugged off the disappointment of missing the 1958 World Cup (at which Argentina finished bottom of a group including Germany, Northern Ireland and Czechoslovakia) and threw himself into becoming one of Serie A's greatest forwards. 
Almost instantly forming a deadly 'big man/little man' partnership with fellow ​90min Top 50 inductee John Charles, Sivori scored 31 goals in 40 league and cup games in his first season; claiming the first of his three Scudetti. 
If you watch a compilation of his goals online – and there is, for someone who played in the '50s and '60s, a surprising amount of footage – you notice a couple of things about el Cabezón's playing style. One; he got called 'big head' for a reason, he diced up defenders for fun and revelled in it. Two; he was distractingly left-footed. Probably 25% of the goals he scored were hit with his left foot when anybody with even an unshod, misshapen stump on the end of their right leg would've taken a swing with the hunk of meat on their right. But it worked. 
One passage from his obituary in the Telegraph sums up Sivori as a player, to a tee. 
---
"On one occasion, in a match against Padova that Juventus already had in the bag, Sivori was awarded a penalty. He whispered to the opposition goalkeeper that he would allow him to regain some respect from his fans, telling him on which side he was going to put his shot. The keeper obligingly dived as indicated, as Sivori contemptuously rolled the ball into the opposite corner."
---
Imagine being that man. Imagine. Even if he hadn't scored 135 goals in 215 league games for Juve, if he hadn't won three Scudetti, if he hadn't won the literal Ballon d'Or in 1961...he'd be in the 'all time great' conversation for that alone. 
One other goal from his early days in Turin sums up all of the best aspects of his style. After scoring two poacher's goals earlier in a 3-2 win over Fiorentina, his hat-trick strike was the cherry on top. Picking up the ball 25 yards out, he dropped the shoulder to jink around his closest attendant, drove forward into the box to his right to beat another, turned on a sixpence to make space for a shot and, falling down, shot...straight into the head of a defender a couple of yards away. The ball came back to Sivori off the defender's head and – still prone on the floor – he finished calmly at the near post. Audacious, brilliant, predatory. 
After a few years residing in Turin, his Italian roots (his grandfather from Genoa, his mother's family from Abruzzo) allowed him to play for his new home on the national stage. At the height of his powers, his first year in Italian blue saw him score eight goals in his first five appearances – but he didn't score at the 1962 World Cup, and capped out at nine appearances for the Azzurri. 
He kept scoring goals for Juve, but silverware became rarer and knee injuries began to catch up with him; as did disagreements with management. 1965 brought a move to Napoli, but after a debut season of 33 games he played just 30 in the three years that followed – his final appearance in Italian football ending in a red card against his former side Juventus and a six match ban.
He returned to Argentina, played a handful of games for River and moved into management, became a moderately successful coach and led la Albiceleste to (but not at) the 1974 World Cup before becoming Juve's leading scout in South America. 
Sivori averaged more than one red card per season. He humiliated opponents for fun, throwing out nutmegs like they were party favours. He was a little Argentine forward more one-footed than Lionel Messi. If he played today, they would erect monuments to his sheer audacity on the pitch. As it is, we settle for grainy footage on YouTube. We're all the worse for it. 
---
For more from Chris Deeley, follow him on Twitter at @ThatChris1209!
---
90min's 'Top 50 Greatest Footballers of All Time' can be found  here.
Number 50: Luka Modric
Number 49: John Charles
Number 48: Hugo Sanchez
Number 47: Jairzinho
---