6 Leading Figures Join #NoExcuses Campaign to Tackle Lack of BAME Representation in Football Boardrooms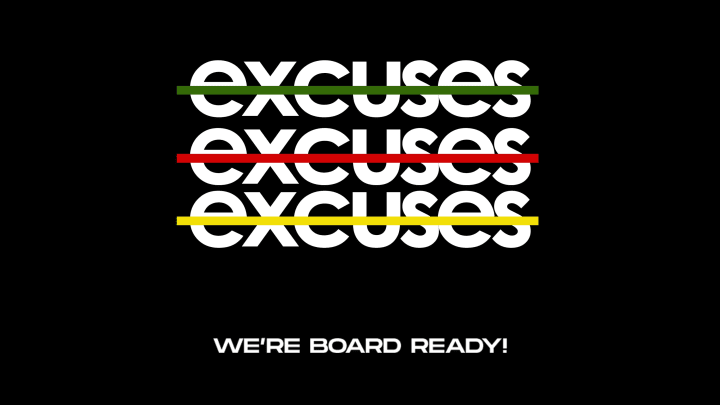 Six leading figures from the football world have come out in support of the 'No Excuses' campaign, which aims to tackle the lack of representation of people from Black, Asian and Minority Ethnic communities (BAME) in the boardroom.
The campaign, using the hashtag #NoExcuses on social media, launched on Wednesday 8 July.
#NoExcuses is targeting change in football's boardrooms, asking all leading sports clubs and governing bodies to make a similar commitment to proposals in the Parker Review of Ethnic Diversity of UK Boards. 
This calls for at least one black person and 30% women on every FTSE100 board by 2021, and #NoExcuses wants to achieve the same numbers by the start of the Birmingham Commonwealth Games in 2022. 
Currently, less than 2% of senior governance and administration positions at governing bodies and professional clubs are held by BAME staff, demonstrating how grossly under-represented this community is within the boardrooms.
The campaign is receiving plenty of warranted support by some of football's leading figures.
Chris Hughton, Les Ferdinand, Nathan Blake, Michael Johnson, Darren Moore and Wes Morgan have all advised on and endorsed the #NoExcuses campaign, which in tandem with the 'On The Board' (OTB) training course, aims to create more diverse British boardrooms.
OTB's target is to equip current and ex-professional footballers with the tools they need to land roles as directors and non-executive directors when their playing careers come to an end. A further 12 footballers have recently graduated from their OTB training course.
On The Board is part of the Effective Board Member programme run by Birmingham-based 'The Governance Forum (tgf), which is led by Dr Karl George MBE.
Commenting on #NoExcuses, Karl George hailed the 'extraordinary contributions' from Manchester City and Manchester United stars Raheem Sterling and Marcus Rashford, while praising sportspeople Dina Asher-Smith and Lewis Hamilton for also speaking out on the topic.
"The terrible death of George Floyd and heightened awareness of #BlackLivesMatter have yet again emphasised the need for organisations to really address equality and diversity in governance and leadership," explained Karl George.
"Diversity makes Boards better. Boards need to look, feel and operate differently. They need to reflect all communities and draw upon the widest range of skills, experiences and perspectives.
"Extraordinary contributions from Raheem Sterling and Marcus Rashford have had a quick and significant impact on political decisions and public understanding. Other sportspeople, including Dina Asher-Smith and Lewis Hamilton, have made powerful contributions to the #BlackLivesMatter debate. Their voices make a difference."
And Premier League winner Wes Morgan also spoke of the importance of this campaign, having joined forces to help tackle discrimination at the highest level.
"We are launching #NoExcuses on behalf of footballers, but this issue is the same across other sectors and other black professionals who Are Board Ready," said the Leicester City defender.
Since 2013, OTB has seen 113 people graduate from their course, with 41 delegates having had 65 Board appointments (some delegates have had more than one appointment). However, more than 70 OTB graduates are still awaiting the chance to demonstrate their skills at boardroom level.