2021 - the year Kylian Mbappe grew up & cemented his place among the world's best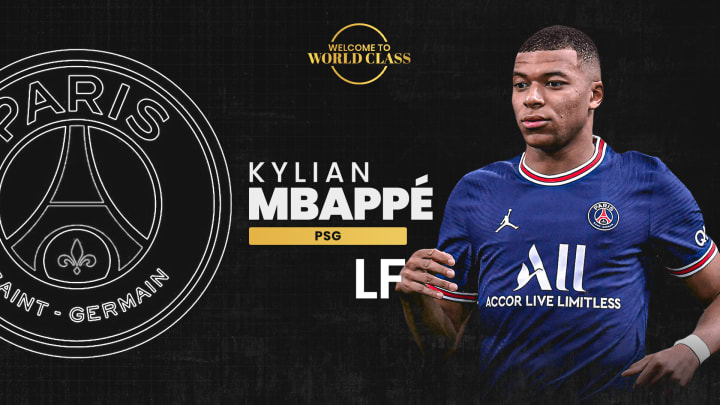 Image by 90min /
2021 has brought a bit of everything for Kylian Mbappé. The highs (the super highs even), some difficult moments as well, lots of goals (as usual), and even a failed move to Real Madrid in the summer. However, overall, it was another 12 months in which the 23-year-old prodigy cemented his place among the truly world class footballers.
He has learnt so much from every single moment of this past year.
His penalty miss against Switzerland in the last 16 round of the European Championships, which gifted the Swiss a shock win, will likely stay with him forever - but it has made him stronger.
PSG not letting him join Real Madrid in August was another challenge, but he was also happy staying in Paris and playing alongside Neymar and Lionel Messi.
Failing to win the Ligue 1 title with PSG, after lifting the trophy in four consecutive seasons (2017 with Monaco and 2018, 2019 and 2020 with PSG) was a let down. And he will also rue the injury that cost him his place in the Champions League semi final second leg against Manchester City where PSG, without their number seven, were knocked out in the snow.
2021 has, most importantly, been a year in which Mbappé has matured.
Overcoming adversity is almost something new to him. Before this year, everything had pretty much always gone his way: the goals, the titles, the accolades, the fame. This year was different - lacking titles, and the praise from the press he's accustomed to - but he became a better player, and a better person, for it. Always growing and improving.
Mbappe wearing the captain's armband / Sylvain Lefevre/GettyImages
There is one thing which never changes with KMB however: his goals.
Numbers never lie and his have been pretty exceptional again in 2021: 49 goals and 22 assists in 66 games for PSG and France (at the time of writing). He has been unstoppable at times. Unplayable. Impossible to mark.
His hat-trick against Barcelona at Camp Nou in the Champions League last 16 first leg was breathtaking. That night, he showcased his sheer speed, his efficiency in front of goal, and his confidence.
There was also, of course, his quadruple against Kazakhstan last month; the first scored by a France player since Just Fontaine did it back in 1958. His performances in the Nations League semi final against Belgium (a goal and an assist) and in the final against Spain (a goal and an assist again) were key in securing a new title for Les Bleus and helped him go some ways to forget about his Euros disappointment.
Funnily enough (not for his opponents though), lots of his goals have come in braces. In 2021, he netted a brace against Montpellier (twice even), Dijon, Brest, Lille, Lyon, Bayern Munich, St Etienne, Metz, Reims, Club Brugge and Monaco. That's 12 braces in a single calendar year - which is extraordinary.
His ninth place finish in the Ballon d'Or race seemed quite low, but it didn't upset him. Instead, it will give him even more motivation to become even better in 2022.
At only 23, he has fully established himself among the top 10 best players in the world. And next year should be even better for Mbappé, with a potentially very successful second half of the season with PSG, the World Cup with France in Qatar, and possibly a big move to Real Madrid too.
---