Champions League
2021 Champions League final to be moved to Porto's Estadio do Dragao
May 12, 2021, 7:45 PM GMT+1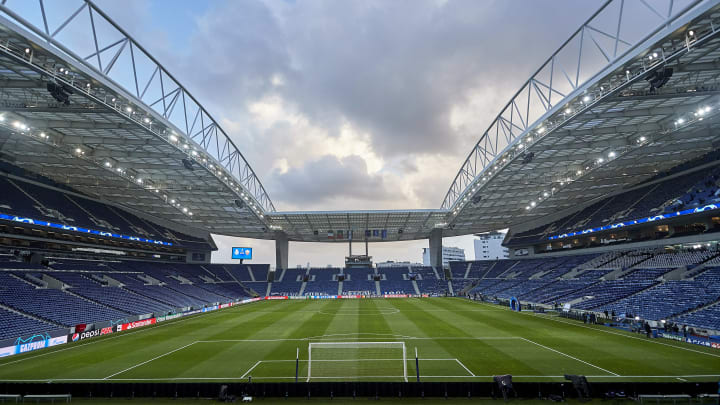 Porto's Estadio do Dragao will host the Champions League final / Quality Sport Images/Getty Images
UEFA are expected to announce that the 2021 Champions League final between Manchester City and Chelsea is to be held at Porto's Estadio do Dragao.
The showpiece event was originally scheduled to take place at the Ataturk Stadium in Istanbul, however, UEFA have come under increasing pressure to move the game following the UK government's decision to place Turkey on its red list and subsequently encouraged UK-based fans not to travel.
Any individual who travels to a country on the government's red list is required to endure a ten-day period of quarantine in a hotel upon their arrival back in the UK.
It was originally suggested that the final could be held at Wembley given both sides participating in the game are Premier League outfits, though the suggestion was soon quashed given the trouble sponsors, VIPs and foreign media would have trying to get into the country.
Sky Sports now report that UEFA will shortly announce their intention to move the final to Portugal's Estadio do Dragao, meaning 6,000 fans from each club will be given the chance to attend the fixture.
The Portuguese leagues have been in a very similar position to England's domestic leagues this season in that no spectators have been allowed to attend stadiums on matchdays.
However, said restrictions will be relaxed in the coming weeks and UEFA is hoping to convince the Portuguese government to allow 20,000 spectators into the event - though a large portion of said number will be made up of the competition's sponsors.
Pep Guardiola and Thomas Tuchel's side will travel to Portugal / Shaun Botterill/Getty Images
Portugal is currently on the UK government's green list meaning UK fans travelling to the game would only be required to take a COVID-19 test upon their arrival back into the country.
Should the expected announcement be made this will be the third time Portugal have hosted the Champions League final in the previous eight seasons, though it will be the first to take place in Porto.