World's Leading GPS Player Tracker Providers, STATSports Join Hands With Kerala Blasters
Sep 07 2020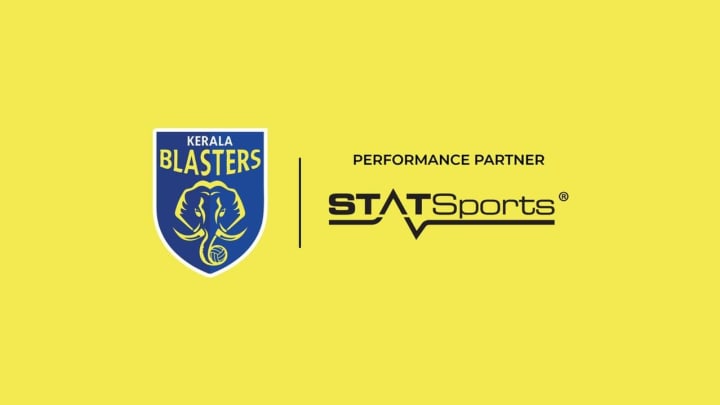 Kerala Blasters FC pen a long-term deal with the Irish company STATSports, the world's leading GPS player tracking and analysis equipment provider across various sports. Kerala Blasters are the first Indian football club to sign with STATSports, who work with some of the biggest football teams in the world like Juventus FC, Paris Saint-Germain and Liverpool. They also work with the National Teams of Brazil, England and Germany.
Ahead of the Indian Super League 2020/21 season, the club will begin to work with the Apex Pro Series devices that uses their recently launched Sonra 3.0 software that gives access to real-time tracking of players during training or any activity. The club hopes that this partnership will help monitor fitness levels, performance standards, and reduce the team's risk of injury, using their unique and user friendly technology, throughout the new season.
"India is a thriving hotbed of football at the minute. Great strides have been taken to develop the game here and Kerala Blasters are a club, we have been eyeing for a very long time. They're arguably the best supported team in the entire country, regularly averaging over 40,000 attendances, so we're excited to have them on board." Says Paul McKernan, Manging Director, STATSports.
"Optimal Player Development is core to achieving on-field success and we are proud to have partnered with STATSports, who best understands our ambitions and requirements for the squad. With the help of the world class technology provided by STATSports, that is convenient to use, up to date with sports science and easy to customise per player, we are positive to be able to integrate statistics and player data along with training and session plans in the best possible way to reduce injuries and achieve results.", Karolis Skinkys, Sporting Director, Kerala Blasters FC
Disclaimer: This is an official press release from Kerala Blasters and has not been edited by 90Min.