PSG
'We Will See What Happens' - PSG Boss Mauricio Pochettino Remains Tight-Lipped on Lionel Messi Links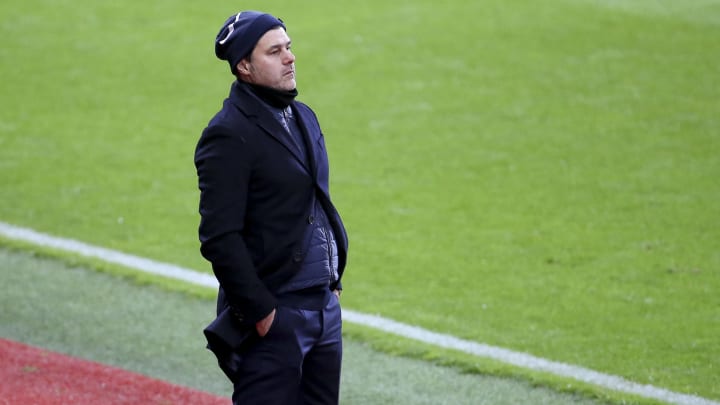 Mauricio Pochettino led PSG to an opening day win of the 2021/22 season / John Berry/Getty Images
Paris Saint-Germain manager, Mauricio Pochettino has remained tight-lipped over rumours linking Argentina icon, Lionel Messi with a move to the French capital, revealing that, "there are plenty of rumours".
It has been reported that PSG are in contact with Messi's representatives over a potential move after Barcelona announced that they would not be able to offer the 34-year-old a new contract in order to stay within the salary cap set by LaLiga authorities.
Pochettino who saw his side start their Ligue 1 campaign in the best possible way by beating Troyes 2-1 on Saturday, did not confirm or deny news about the management contacting the record six-time Ballon d'Or award winner.
"His name is associated with different clubs, there are plenty of rumours. We will see what happens in the coming days. The players have stayed focused. We did not start the game well and we gave away too many chances for my liking," he said at the post match press conference.
"But we have to give Troyes credit for making it difficult for us, they showed a lot of energy. We would have liked to win 5-0 but we'll take what we achieved."
It will be interesting to see whether PSG will be able to sign Messi, considering that they are one of the very few clubs who are able to afford the Argentinian and the massive wages that he commands.