Virgil van Dijk gives his pick on who is better between Lionel Messi and Cristiano Ronaldo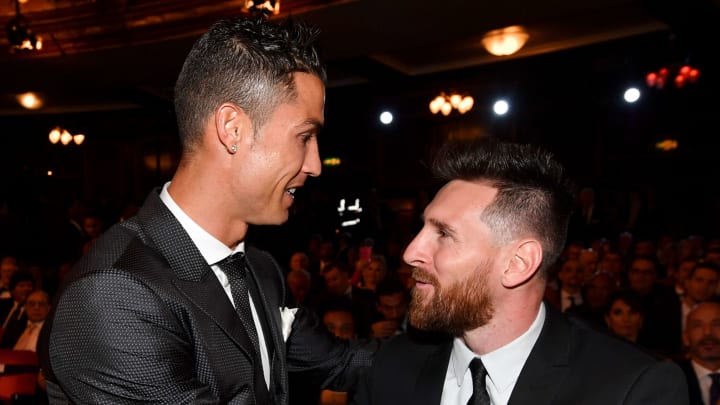 Lionel Messi and Cristiano Ronaldo are considered to be the two best players in football history / AFP Contributor/Getty Images
Footballing superstars, Lionel Messi and Cristiano Ronaldo are widely considered to be the two greatest players in the history of the sport, with the duo dominating the sport for the past decade or so, as seen by the 11 Ballon d'Or awards they have won between themselves.
There has been the age old debate as to who between Messi and Ronaldo is the better player, and now Liverpool centre-back, Virgil van Dijk has given his pick on who he would pick between the duo.
"I would say Lionel Messi, he's still the best football player in the world. Him and Cristiano [Ronaldo] have been doing unreal numbers in the last decades and it's incredible what they have achieved. But in this case I will choose Messi, we had a tough night at Barcelona [in 2019]," he said as quoted by the Mirror.
Van Dijk who for his part is considered to be the best defender in the world has faced a number of top strikers during his career, with the 30-year-old surprisingly singling out one who has been hailed as a future superstar.
"[Erling] Haaland is also a special striker, he's strong, he's quick. He's got all the attributes to make a defender's life very, very difficult.