Transfers
UEFA Reportedly Have Two Solutions to "Broken" FFP Rule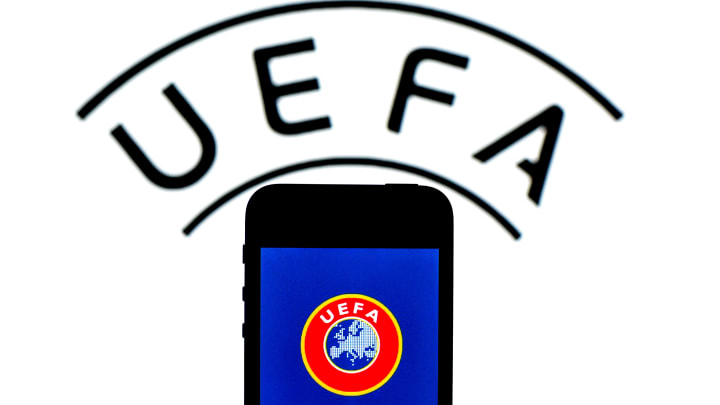 UEFA have two solutions to revamp FFP rule / SOPA Images/Getty Images
UEFA are reportedly all set to totally revamp their Financial Fair Play rules at the end of 2021so that they can "correct some of the injustices" it has caused since it was introduced in 2009.
FFP as it is famously called, was created with the intent of fair play when it comes to managing and reporting finances for transfers for all clubs.
The FFP rule essentially meant that clubs were allowed to spend only that amount of money that they and their balance sheets can afford.
However, as time passed, there has been concern with regards to the genuinety of these rules having a major impact on unfair competition.
Financial Fair Play was the most discussed topic on social media when Lionel Messi signed for Ligue 1 giants Paris Saint-Germain this week.
PSG president Nasser Al Khelaifi was even asked about the same and he said: "We have followed Financial fair play regulations since day 1. Before we do anything, our financial team checks everything. We had the capacity to sign Messi for Financial Fair Play and we will always follow the rules."
Recently, UEFA took some efforts to help revamp their FFP rules, especially seeing the enormous financial impact that the pandemic brought on all clubs across Europe.
Since the start of the pandemic, UEFA then conducted an internal review of its Financial Fair Play rules and their first solution was that there must be a greater focus on the humongous levels on spending on wages and transfers. 
The second solution that was suggested was the introduction of Salary caps and luxury tax on transfers.
It was recently estimated by UEFA that aclubs across Europe have collectively lost £7.5 billion only due to the COVID-19 crisis.
The UEFA president Aleksander Ceferin said, "I have read...that we are planning to abolish financial fair play. Let me be clear: that is not going to happen. However, we do need to adapt it to the new reality. We need to encourage and release investments. We need to correct some of the injustices that Financial Fair Play may indirectly bring about in the current circumstances."