Real Madrid News
Throwback to When Sergio Ramos Came up With an Outrageous Tackle on Lionel Messi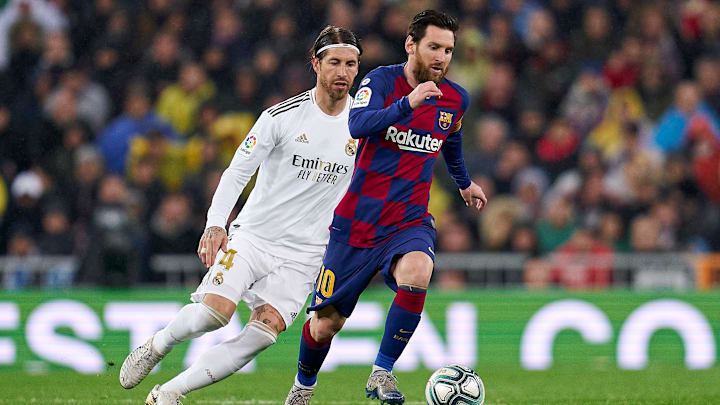 Sergio Ramos outrageous tackle on Lionel Messi / Quality Sport Images/Getty Images
Sergio Ramos turned 35-years-old on Tuesday and we are pretty sure we can celebrate his special by having a look at one of his special moments against none other than his arch rival Lionel Messi.
The Real Madrid captain already has a list of achievements to his name that will make any footballer jealous, a game just a few months ago might have included his best personal moment of defending.
In the Clasico back in October, Ramos pulled off the most amazing tackle on a rampaging Messi, as he looked to be running through on goal in injury time.
Ramos somehow won the ball from Messi by stretching his leg behind him, stopping the Argentine in his tracks.
"Everyone knows Ramos is an amazing player, but I feel like people don't like to admit just how amazing of a defender he is - look at that tackle on Messi," one fan said on Twitter at the time.
Another tweeted, "Does anyone have a pic of that Ramos tackle? It deserves to be my wallpaper," and quite frankly who can blame him."
The moment came as Ramos was making his 45th appearance in the Clasico, which is a record one above Messi and it was certainly a hell of a game for him.
Federico Valverde gave Real Madrid the lead in the fifth minute at the Camp Nou before Barcelona starlet Ansu Fati became the youngest goalscorer in the fixture's history just three minutes later.
Ramos won a penalty in the 63rd minute, when his shirt was pulled from a corner, before stepping up to bury the spot kick. Luka Modric ensured the three points for Real Madrid before Ramos once again made an impact on the game with the above late challenge.