PSG
'They are a**holes' - Sergio Aguero hits out at Lionel Messi's PSG critics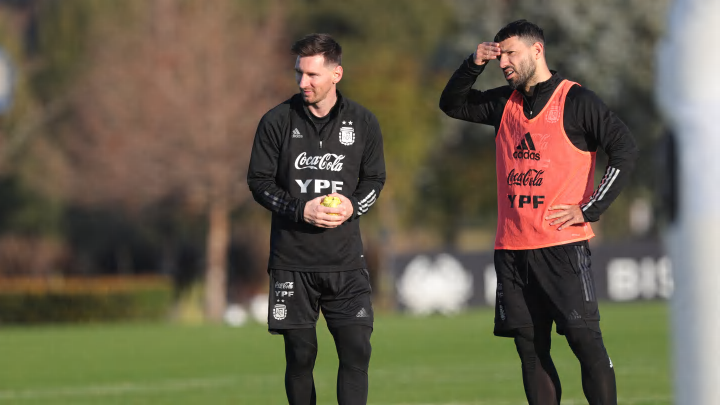 Messi and Aguero played for Argentina and are good friends / Gustavo Pagano/GettyImages
Manchester City legend and former Argentina striker, Sergio Aguero has come to the defence of his fellow countryman and good friend, Lionel Messi - hitting out at his critics at PSG, while also going to call them as "a**holes".
Messi has looked far below his best ever since moving to Paris Saint-Germain in the summer and came in for criticism for his below par performance during their 1-0 win over Real Madrid in the round of 16 first leg fixture of the Champions League.
Aguero for his part has defended Messi, revealing that the French media has some issue against the seven-time Ballon d'Or award winner.
"Leo played well, he broke lines. I'm not saying that because he's a friend, but because he played hard. He was good and very active," he said on his Twitch channel
"In France, magazines and newspapers killed him. They are a**holes. I had an interview scheduled with a French magazine, but I said: 'No, because I support Leo Messi. Period. So goodbye, see you soon.' Now I'm angry."
The main talking point of the game was Messi missing from the penalty spot with French newspaper, L'Equipe scoring the 34-year-old just three out of 10 in their player ratings, while pundits and commentators also put the boot in, with former PSG forward Jerome Rothen going as far as saying Messi offers the Ligue 1 leaders "nothing".
Despite the criticism aimed the player, he has still managed to score seven goals in 21 appearances in all competitions so far and will be key if PSG are to win their first Champions League trophy come the end of the season.