Manchester United
Solskjaer Justifies Making His First Man Utd Substitution in the 100th Minute Against Villarreal in the Final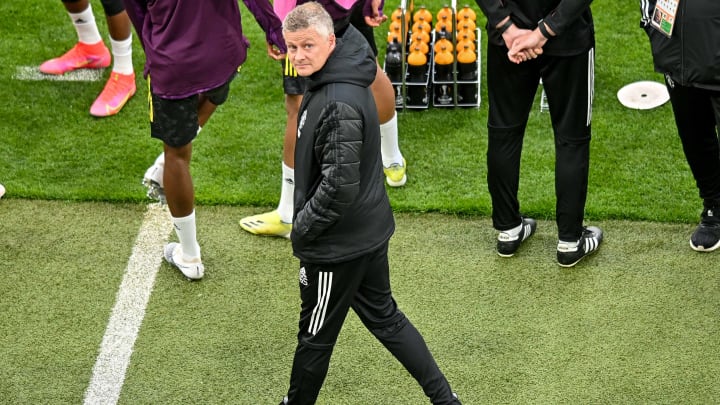 Not having a Plan B hurt Manchester United / PressFocus/MB Media/Getty Images
Manchester United manager Ole Gunnar Solskjaer felt that his team had enough firepower left in them, thus preventing him from making substitutions in normal time in the Europa League final defeat to Villarreal.
United lost 11-10 in a penalty shootout but Solskjaer's substitution strategy and lack of Plan B were widely and rightly criticised after no changes were made until the 100th minute of the game.
As reported by Manchester Evening News, speaking after the game on the topic of substitutions, Ole said, "We felt the players out there - you've got Mason and Marcus, matchwinners in their own right. Bruno, Edi, can create anything, Scott I felt was the best player on the pitch, and Paul."
Solskjaer added, "It's difficult to make that change, especially when Fred has been injured for a week, but he came on and did well, the boy. We just couldn't create enough chances to win the game."
Highlighting his team's mistake according to him, Ole said, "When they've got [Pau] Torres and [Raul] Albiol in there on crosses it's always going to be difficult. We needed to play our way into the box quicker. You've got players with high quality there. We started with loads of golascorers, matchwinners and we hoped that was going to give us the upper hand. We just couldn't get the first goal."
He concluded, "Disappointed we conceded with their only shot on target. After we scored it looked like the game was there for us. Scott McTominay was absolutely outstanding out there. For me, the best player on the pitch."
This loss meant that United end up a fourth season without winning a trophy, meaning they are nearing the five-year drought between 1985 to 1999 that almost resulted in the sacking of Ole Gunnar Solskjaer.
To make things worse, the Red Devils have now lost their last two finals.