Manchester United
Sir Alex Ferguson will have 'no formal role' in Man Utd's manager search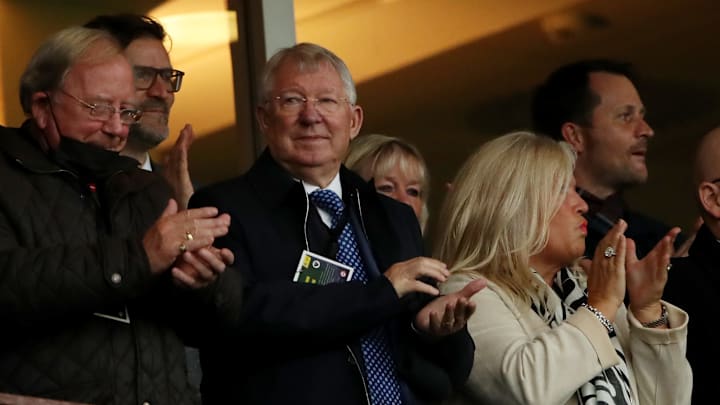 Sir Alex Ferguson won't be actively involved as Man Utd appoint their new manager / Ian MacNicol/GettyImages
Sir Alex Ferguson is not expected to play any 'formal role' in the search for the club's next manager, despite remaining at Old Trafford as a director since his retirement in 2013.
Ole Gunnar Solskjaer was sacked on Sunday morning following the embarrassing defeat to Watford the day before. Michael Carrick has been placed in temporary charge and secured a win in his first game against Villarreal in the Champions League on Tuesday night.
United are weighing up how to proceed and have planned to hire an interim boss until the end of the season, before going after a long-term permanent appointment in the summer. But if their preferred candidates are available sooner, they could jump straight to the latter stage.
90min has already revealed this week that Brendan Rodgers and Mauricio Pochettino, the two prime candidates, would be willing to leave their current jobs at Leicester and Paris Saint-Germain respectively in order to join United now. The ball is with the Old Trafford hierarchy though.
Carrick will have at least a week or two in charge and the club isn't against leaving the rookie boss in the hotseat for longer if there is an upturn in results on his watch.
But Ferguson, who famously handpicked David Moyes as his successor in 2013, won't be actively involved in the search this time. ESPN writes that the 79-year-old Scot will have 'no formal role', with responsibility of running things and assessing the various candidates falling to Darren Fletcher and John Murtough in their roles as technical director and football director respectively.
It is said that they will report to Ed Woodward and Richard Arnold before a final decision is signed off by co-chairman Joel Glazer. Whether Ferguson could still play an informal role or at least be consulted for his opinion at any stage is unclear, but he has been asked for advice in the past.
90min understands that of the two main permanent candidates, Ferguson and the Glazer family are admirers of Pochettino – Fergie has even cultivated a personal relationship with the Argentine in recent years, while others in the United hierarchy prefer Rodgers and he has most support.
As far as potential interims are concerned, United are believed to have contacted ex-Barcelona coach Ernesto Valverde, while even Steve Bruce has thrown his hat into the ring.