Opinion
Shedding light on Man Utd's Paul Pogba conundrum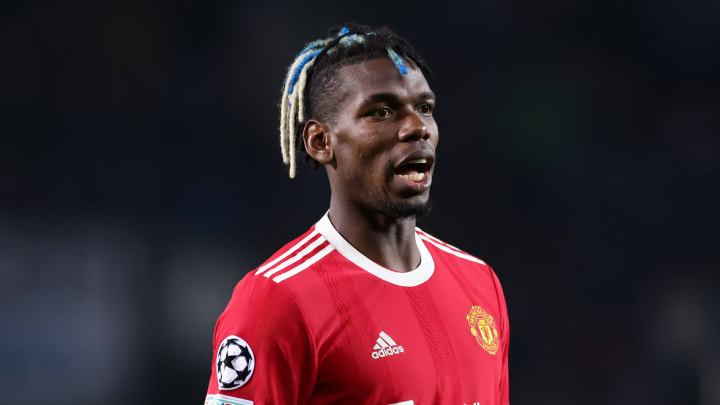 Paul Pogba has confused Manchester United / Jonathan Moscrop/GettyImages
It was meant to be the perfect reunion, Manchester United and Paul Pogba.
One of the world's best young midfielders, coming back to a place he referred as "Home", where he started it all, to bring in the success to a wounded giant and bring the club back to the pinnacle of English Football, strutting his stuff, taking games by the scruff of their necks and winning matches more often than not.
Paul Labile Pogba was back at the "Theater Of Dreams" to play like a dream and get the Red Devils back to the promised land.
Well, it's pretty safe to say that it did not turn out the way everyone envisaged it to be, with Pogba right now into the last six months of his six year contract, and Manchester United still nowhere near the promised top of the summit.
So what exactly happened?
How did we end up here?
Manchester United v Liverpool - Premier League / Shaun Botterill/GettyImages
Pogba right now stands on the cusp of a very pivotal six months from a footballing standpoint, with a decision that can arguably shape the rest of his career.
He is 28, which means that he is at the prime of his career, but also not getting any younger; so this could arguably be his last big pay-package, from a monetary perspective.
There is a lot of buzz about his current contract situation, with quite a few clubs keeping very close tabs on his ever-changing situation. There is also a growing sense of annoyance among quite a few factions of Manchester United fans as well, with the Frenchman seemingly happy to play the waiting game.
Recent reports from The Sun have come out, claiming that Man Utd have offered Pogba a contract worth 500,000 pounds a week, which will make him the highest paid player in the Premier League by a country mile.
But in another twist to this never-ending saga of "will he won't he", a source close to the midfielder has rubbished such claims, with him telling The Mail, "to clarify media reports, Paul has not been offered a new contract in recent months", the source was quoted as saying.
The source also went on to say that "Paul is fully focused on his recovery from injury and aiming to help the team as early as possible".
Now this adds an unusual twist to this ever-altering story, with the words "in recent months" standing out. Clearly something does not add up here, or there is something going on behind the scenes that none of us are aware of.
Does Pogba actually want to extend his stay with the Red Devils? Are United not interested in giving him a new deal due to the player dragging his feet? 
Atalanta v Manchester United: Group F - UEFA Champions League / Jonathan Moscrop/GettyImages
This brings us to the Question: What does Pogba do from here?
Or, what do Manchester United do from here on?
He's a World Cup and a Nations League winner and when on song, is arguably one of the most brilliant and graceful midfielders in the world, let alone in Europe.
Paul Pogba in form is like a centaur let loose among the horses, with his rare blend of pace, physicality and that uncanny ability to pick a pass making him an absolute delight to watch, waxing lyrical each and every time you see him play at his best, you're left with wanting a little bit more.
France v Croatia - 2018 FIFA World Cup Russia Final / Matthias Hangst/GettyImages
An in-form Pogba is capable of winning matches on his own, for example the 3-2 win against Man City, where his brace single-handedly brought them back into the game, or the winner against AC Milan which was a significant step in their journey to the Europa League final.
He is one of the veterans in that Manchester United dressing room, with his vocal presence often having a galvanizing effect on the team, not to mention the market value he brings to the club in terms of sponsors.
Paul Pogba celebrating his goal vs Man City / BEN STANSALL/GettyImages
But then for all the positives, there are some negatives.
Paul Pogba for Manchester United hasn't performed up to the lofty high standards that he performed for Juventus, or even more glaringly, for his national team, wherein he seemingly goes up a level.
There have been instances of him being aloof, or contain that constant element of mistake, where he tends to give the ball away in positions which can put his team in danger.
There is also the small matter of his agent: Mino Raiola, who Sir Alex Ferguson famously called "A S**t Bag".
Raiola brings with him his own set of challenges, always making controversial statements at inappropriate times, most prominently in December 2021, where on the eve of a must win game against RB Leipzig in the Champions League, famously went on to say that Pogba was looking to move and wanted to leave the club.
This led to Pogba being benched, and Manchester United getting knocked out of the UEFA Champions League with an embarrassing 3-2  loss against the German outfit.
Pogba himself has been known to put in flirting glances at other clubs, with his admiration of Real Madrid not really a secret to most. So all in all, this is a very delicate situation for both player and club, and it's the question of who blinks first in this cold war.
Will Pogba be a Manchester United Player come summer?
Will Manchester United lose the same player on a free twice?
With the events of this saga unfolding the way they are, there are sure to be many more revelations as we march on towards the summer.
---
Written by: Delwyn Serrao for the MUSC Red Devils NCR
Insta handle: delwyn_reddevil
---