Saul Niguez Reveals Reason Behind Deadline Day Loan Switch to Chelsea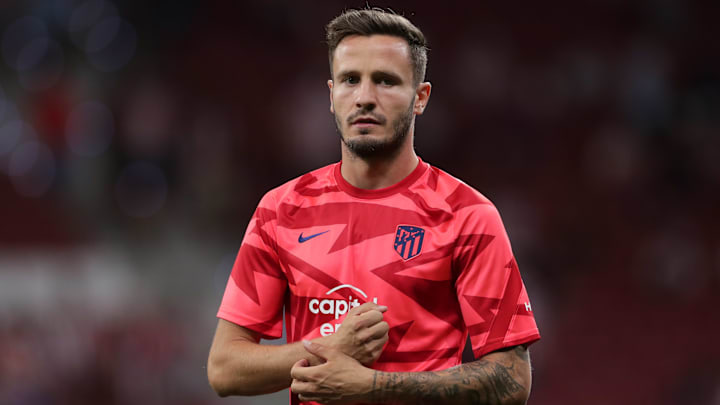 Saul Niguez revealed why he moved to Chelsea on deadline day / Gonzalo Arroyo Moreno/Getty Images
Saul Niguez has revealed how Diego Simeone's refusal to play him in his right position at Atletico Madrid led to him joining Chelsea on loan.
The midfielder claimed he did not want to leave Atletico, but was advised to do so in order to get regular game time. He also admitted he the loan deal almost collapsed at 11.57pm 'like David de Gea'.
Speaking on Twitch with prominent Spanish streamer Ibai Llanos, Saul said: "I spoke with (Diego) Simeone. I have been playing in different positions for three seasons. I owe everything to Diego and he must be selfish and think of the group.
"I saw myself stuck in a position that was not mine. Chelsea's option was to get out of the comfort zone, a challenge. Chelsea has promised me to train in my position - to play we will see."
"I asked Simeone and Miguel Angel (Gil, the CEO) to train in my position," he added. "I understand that he refused and from there they decided this. I've been here since I was 13 and it's very hard. I want to take up other movements and positions that I did not perform from the other position. It is the most important reason for my decision."
He added: "For me it has been the most difficult decision of my life and I have been advised by many people.
"It's a shame not being able to say goodbye to the fans. If I had known that the other day was the last day I would have done something else, approaching them and let them see what I feel. Supposedly that day I was staying, three days ago (against Villarreal) and yesterday it was also (the plan) that I stayed. It all (changed) today."