FC Barcelona News
Ronald Koeman Hits Back at Hectic Barcelona Fixture Schedule; Wants Calendars of 'Big Teams' to be 'Looked At'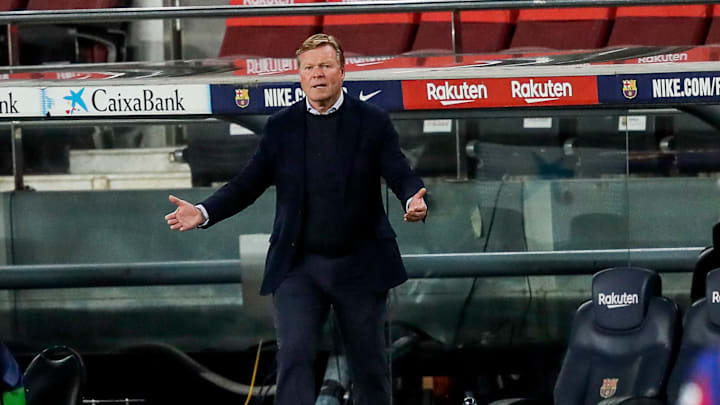 Ronald Koeman has insisted the the calendars of the big teams must be looked at / Soccrates Images/Getty Images
Ronald Koeman has slammed Barcelona's hectic fixture schedule as they fought to keep their title hopes alive with a tight 2-1 win over Villarreal on Sunday.
Koeman's side have played 48 matches across competitions since the season began last September, and have played an additional six games in the Copa del Rey and two in the Supercopa. If they'd have progressed to the next round of the Champions League, the LaLiga giants would have racked up 50 games, already, and Koeman believes this situation needs to be examined.
He told reporters after the match: "We have spent a lot of energy and we are fighting for La Liga for our mindset, not with our physical situation. We played a lot. We have had trips away, with extra time, especially in the Copa del Rey. I know that televisions are important and we have to accept it, but we have to talk about the big team's calendar."
Koeman isn't the only manager who has spoken about the hectic schedule teams face. Manchester City boss Pep Guardiola and Liverpool's Jurgen Klopp have previously admitted that their team's schedules need to be looked at.
Despite the weary legs, Koeman believes his side are still in the race for the LaLiga title, as they moved into third on Sunday, level on points with Real Madrid in second, and with a game in hand.
He added: "I never said the double was impossible, but I think when you are not the leader you have to go game by game. We have six matches left, we are there, the team wants to win another big title. Game by game is the best way to win this league."