EURO 2020
Robin Gosens Confirms That He Didn't Ask for Cristiano Ronaldo's Shirt Following Germany's 4-2 Win Over Portugal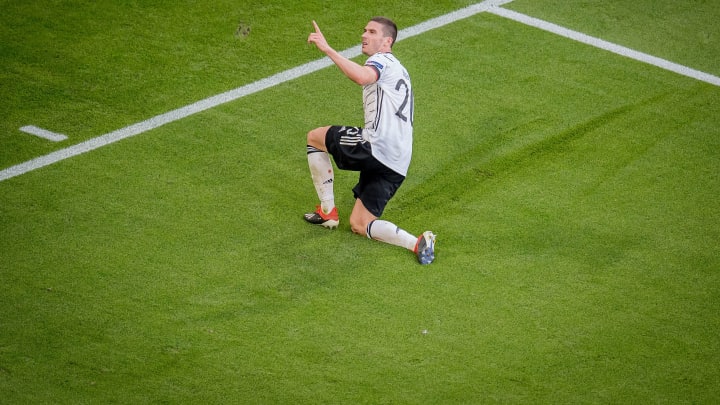 Portugal v Germany - UEFA Euro 2020: Group F / Markus Gilliar/Getty Images
Germany star, Robin Gosens has admitted that he did not bother asking for Portugal talisman, Cristiano Ronaldo's shirt following his country's 4-2 win over their opposition in the 2020 European Championship on Saturday.
Gosens who was named Man of the Match for his performance on the night opted not to ask Ronaldo for his shirt after the game following his snub in 2019. After Atalanta beat Juventus in the Coppa Italia quarter-final, Gosens asked to swap shirts with Ronaldo but the five-time Ballon d'Or award winner simply said 'no' and walked away.
"I was completely blushed and ashamed. I went away and felt small," Gosens said in his autobiography.
However, the defender confirmed that he did not ask Ronaldo for his shirt at the end of the game, telling reporters that, "In the end I didn't ask Ronaldo for the shirt, I want to enjoy the victory and this evening. I didn't look for it. To the Atalanta fans I just say that I love them and see you soon."
The 36-year-old opened the scoring for Portugal on the night but it was not enough as the Germans hit back to score four goals of which two were own goals. Ronaldo will look to get his side back to winning ways when they face France in their final group game on Wednesday, 23 June.