Manchester United
Richard Keys Believes Liverpool Were 'Scared' of Facing Manchester United
Jan 18, 2021, 7:27 PM GMT+5:30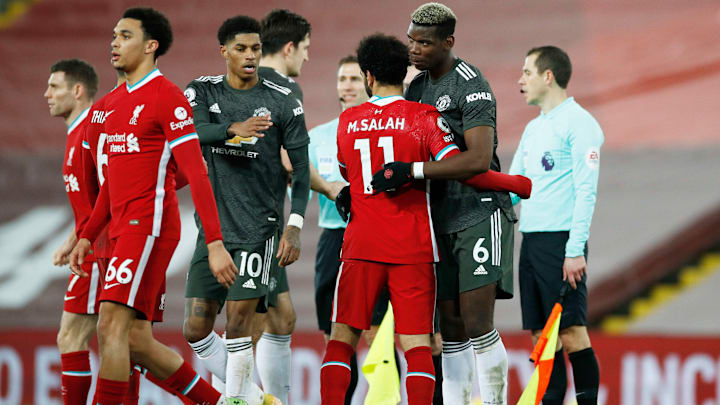 Famous sports presenter Richard Keys has stated that he believes Liverpool were scared of facing Manchester United when the two sides met in the Premier League at Anfield on Sunday.
Keys reckons Liverpool had concerns about playing the Red Devils at this time of the season, something which Solskjaer should have taken advantage of.
Liverpool had the majority share of possession and played very well in the first half while United definitely grew into the game in the second half and could have snatched a win as they had the best chances of the game.
Bruno Fernandes and Paul Pogba both forced Alisson into making world class saves and Keys did not hold back after the encounter of two of English football's biggest rivals. But Nigel de Jong, who won a league title at Manchester City, argued against Keys' claim. Watch the full discussion in the below video.
A point from Sunday's clash meant Liverpool are now fourth on the Premier League table, three points behind league leaders Manchester United, who are on 37 points.
Manchester United will now travel to Craven Cottage to take on Fulham on Wednesday whereas Liverpool will face Burnley on Thursday at Anfield in the Premier League.