World News
Rewind to Xavi's damning Ballon d'Or comments when comparing Lionel Messi & Cristiano Ronaldo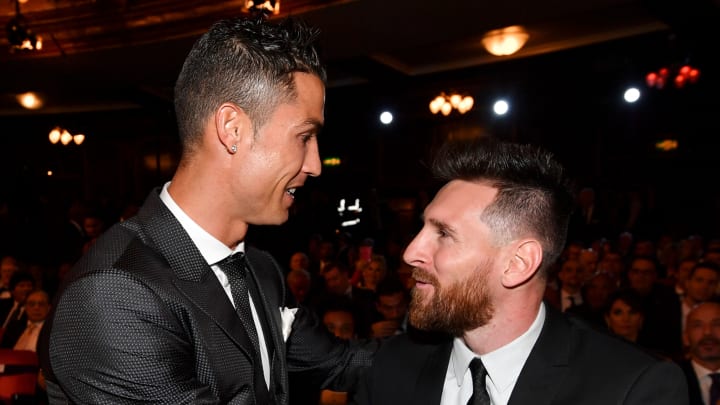 Cristiano Ronaldo and Lionel Messi are considered to be the two greatest footballers in the history of the sport / AFP Contributor/GettyImages
Footballing superstars, Lionel Messi and Cristiano Ronaldo are widely considered to be the two greatest players in the history of the sport, with the duo dominating the sport for more than a decade as seen by the combined 11 Ballon d'Or awards they have won between them.
Back in 2017 while still playing for Real Madrid, Ronaldo had claimed that he was the best player in the history of the football, stating, "I don't see anyone better than me. No player does things that I cannot do myself, but I see things others can't do. There's no more complete player than me. I'm the best player in history - in the good and the bad moments."
The 36-year-old's claim did not go down well with Barcelona legend, Xavi Hernandez at the time who admitted that he was surprised at the claim and that in his eyes there was no comparison between his team-mate Messi and the Portugal skipper.
"Messi does more things compared to Cristiano. If Cristiano considers himself the best player in history, that's fine, but those of us who see him train, there is no comparison. Messi is the best in history, and we don't see it any other way," he told Tot Costa de Catalunya Ràdio shortly after Ronaldo's assessment.
The rivalry between the duo continues four years on, though both the icons have left Spain, with Messi now at Paris Saint-Germain while Ronaldo returned to Manchester United in the summer.