PSG transfer news LIVE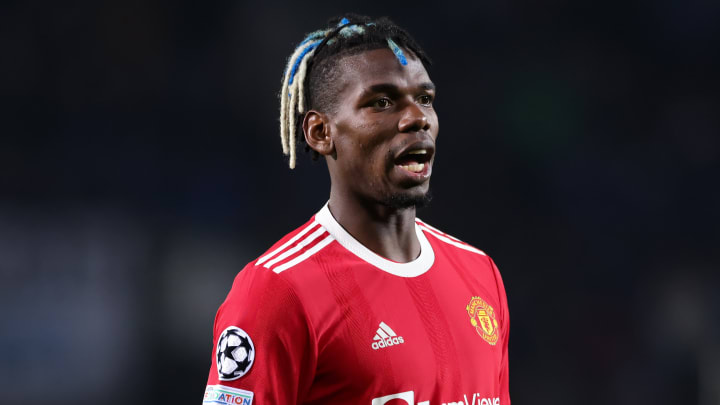 PSG remain keen to sign Paul Pogba / Jonathan Moscrop/GettyImages
The January transfer window has opened up and PSG are one of the few clubs who will look to make some smart signings or secure some deals in advance for the summer.
We will bring you all the latest PSG news and transfers LIVE on 90min here throughout January.
---
PSG ready to sell Kurzawa to Barcelona
According to a report by Catalan outlet El Nacional, Layvin Kurzawa could soon be a Barcelona player, with Paris Saint-Germain willing to sell him to the Blaugrana for €5 million.
---
PSG remain interested in Paul Pogba
Paul Pogba has been linked with PSG for sometime now and L'Equipe report that the Manchester United midfielder is very open to a move to France as he ponders his future. The likes of Real Madrid and former club, Juventus too are understood to be interested in signing the player, though the report states that a move to Paris remains the most likely outcome.
---
West Ham told to pay for PSG defender Diallo
West Ham will have to pay €25 million (£21.8 million) if we want to sign Paris Saint-Germain defender Abdou Diallo in the January transfer window.
90min can confirm that PSG are not open to sending the 25-year-old out on loan this month.
---
PSG target Ronaldo
According to the Evening Standard, Manchester United are set to lose Cristiano Ronaldo to PSG, as the French giants look to replace Kylian Mbappe.
Erling Haaland and Robert Lewandowski are the French club's preferred signings if the Frenchman leaves, according to Le10Sport, but Ronaldo is also on their radar.
---
Wijnaldum 'isolated' in PSG dressing room
"When he scored two goals [against RB Leipzig] in the Champions League last November, I was at the stadium that night and I thought it could be the perfect game for him to properly start his season with Paris Saint-Germain," Arsenal legend Emmanuel Petit told Bookmakers.co.uk. 
"But, he is struggling and he is quite isolated in the PSG dressing room."
---
Sergio Ramos wasn't PSG's first choice centre-back last summer
Former Real Madrid centre-back Sergio Ramos wasn't PSG's first-choice when recruiting a centre-back according to a report in Mundo Deportivo.
---
Koulibaly reveals why he didn't join PSG
Napoli star Kalidou Koulibaly confirms he held talks with PSG, but Napoli didn't sell him showing 'all their love.'
"I spoke to them and other clubs," he told Canal+.
"There was an interest, but I don't like to talk about these things. Napoli didn't sell me showing all their love for me.
"I want to continue to do well and be among the best defenders in the world. I am happy that PSG thought about me, it means that I am doing well and this is encouraging."
---
Tanguy Ndombele linked with PSG
After The Athletic reported that midfielder Tanguy Ndombele hopes to depart Spurs this month, The Daily Star listed six potential destinations for the player, with PSG being one of the teams he could go to.
---
Update on PSG's interest in Ousmane Dembele
L'Equipe (via Paris Fans) have given an update on PSG's interest in Dembele.
The French outlet states that PSG have cooled their interest in the player
L'Equipe adds that Dembele has set his eyes on a move to the Premier League as he has a liking for English football. 
---
PSG eye Lukaku as Mbappe replacement
According to El Nacional, PSG have accepted that Kylian Mbappe will leave the club this summer as a free agent and have lined up Romelu Lukaku as his replacement.
---
PSG submit Rudiger offer
Paris Saint-Germain have submitted a formal offer for Chelsea defender Antonio Rudiger - according to Foot Mercato.
The 28-year-old will be handed a €7 million per year deal when he becomes a free agent this summer.
---
Rudiger prefers Real Madrid over PSG
According to football.london, Rudiger prefers to join Real Madrid over Paris Saint-Germain.
This news comes after Paris Saint-Germain have submitted a formal offer for Chelsea defender Antonio Rudiger - according to Foot Mercato.
---
Villarreal interested in Sarabia
Paris Saint-Germain loanee Pablo Sarabia is the subject of interest from Villarreal - according to Record. Sarabia is currently at Sporting Lisbon on loan.
---
Xavi Simons issues series of demands for new PSG contract
PSG wonderkid Xavi Simons reportedly wants a host of demands met before he will sign a new contract with the club.
L'Equipe claim Simons is desperate for either a guarantee that he'll be given a run in the first-team at the mega rich club or allowed to leave on loan for the rest of the season.
---
Arsenal interested in Colin Dagba
According to Foot Mercato, Arsenal have expressed interest in PSG defender Colin Dagba for a January move.
---
West Ham keen on Diallo
According to L'Equipe (h/t Sport Witness), Paris Saint-Germain defender Abdou Diallo has emerged as a subject of transfer interest from Premier League side West Ham United.
---
Zidane to take over PSG this summer
According to RMC Sport journalist Daniel Riolo, Zidane is favourite to replace Mauricio Pochettino once the 2021-22 season comes to an end.
Pochettino, meanwhile, has been heavily linked with a move to Manchester United.
---
Messi accused of disrespecting Pochettino
Former PSG winger Jerome Rothen admitted that he was shocked that Messi had not updated Pochettino about his COVID-19 situation.
"You must always respect your coach, this is what I was taught in Clairefontaine," he told Radio Monte Carlo.
"The coach must be above everyone else, it does not matter if it is a star or a youth player -- the boss must be the head of the time.
"Pochettino was not updated as to where Messi was, and that explains a lot of things. This is not a good thing and I think it is very shocking from Messi."
"Pochettino is being disrespected by Lionel Messi. The coach must be the strong man, the one who shows the real values. The only one who strongly respects him, in my opinion, is Kylian Mbappe and I do not sense anything with the other players. If you don't respect your coach, then you cannot be successful. PSG has suffered a lot from this in recent years."
---
Inter Milan want Kurzawa
According to the Italian media outlet Gazzetta dello Sport (via Canal Supporters), Inter Milan could move for PSG star Lyvin Kurzawa after reportedly failing in their attempts to lure Lucas Digne from Everton.
---
Arsenal interested in Wijnaldum
According to trusted French outlet Le10Sport, Arsenal are interested in signing PSG midfielder Georginio Wijnaldum on loan in January.
---
PSG to prioritise transfer of Lyon star
Paris Saint-Germain have reportedly decided to chase Lyon playmaker Lucas Paqueta as their prime transfer target for 2022.
According to L'Equipe, PSG director Leonardo is personally vested in this transfer after having brought the player to Europe when he first signed for AC Milan.
---
PSG want Memphis Depay to replace Mauro Icardi
According to a report from Tuttosport, PSG have listed Memphis Depay as one of the many replacements of Icardi if the Argentine striker decides to leave the club.
According to L'Equipe, via juvefc, the PSG and Barcelona are already in talks and PSG will are only willing to sell the player and not entertain any loan deals.
This deal could happen as an exchange with Icardi coming to Barcelona
---
PSG reach pre-contract agreement with Ousmane Dembele
According to a report by Catalan outlet El Nacional, Ousmane Dembele is very close to joining Paris Saint-Germain in the summer transfer window later this year after reaching a pre-contract agreement with the French club.
---
Neymar pushing PSG to sign Philippe Coutinho
A report from El Nacional states that Neymar is pushing Paris Saint-Germain to sign out-of-favour Brazilian midfielder Philippe Coutinho from FC Barcelona.
---
PSG reportedly in constant talks with Ousmane Dembele's agent
According to Mundo Deportivo, via the Daily Mail, PSG are said to be in daily contact with Barcelona star Ousmane Dembele's agents.
Dembele is unlikely to extend his contract with Barcelona after demanding a hefty pay package of €80m (£67m) that the Catalans are unable to afford.
---
PSG want former player from Juventus in return for Mauro Icardi
Acording to Le Parisien, PSG were looking to propose a swap deal to Juventus for Mauro Icardi in return for Moise Kean.
However, specific FIFA rules prevented the transfer as Kean techincally remains an Everton player due to the two-year loan worth €7-million with an obligation to buy for £24mN.
---
Antonio Rudiger opens pre-contract talks with PSG, Real Madrid, Bayern Munich and Juventus
Chelsea defender Antonio Rudiger has commenced pre-contractual discussions with Real Madrid, Bayern Munich, Paris Saint-Germain and Juventus about a summer switch, Sky Sports claims.
---
Arsenal eye Wijnaldum loan
FourFourTwo have reported that Arsenal are weighing up a loan approach for Dutch star Georginio Wijnaldum from PSG.
---
Icardi to leave PSG after Messi fallout
Mauro Icardi is edging closer to the exit at PSG after reported falling out with compatriot Lionel Messi, according to reports.
Messi's arrival at PSG reportedly changed the dynamic in the dressing room and Icardi looks set to be the fallout guy, according to The Mirror.
---
Inter and AC Milan reject chance to sign Angel Di Maria
According to reports from Rome-based La Repubblica (via SempreInter & SempreMilan), both Inter and Milan have been offered the chance to sign the former Real Madrid winger, with Inter having already rejected the opportunity to sign him, while Milan have a similar opinion regarding the offer.
---
PSG ignite interest in Conor Gallagher
Paris Saint-Germain have showcased their interest in Chelsea loanee Conor Gallagher, whose current value is said to be £50m.
According to The Sun, Conor Gallagher has emerged as a shock target for Paris Saint-Germain in the ongoing January transfer window
---
Ancelotti replies to Mbappe's Real Madrid question
As reported by Goal, Ancelotti was asked if Los Blancos will try to sign Kylian Mbappe in the January transfer window.
He replied, "I don't know. We think we will continue to fight for titles. It's an interesting moment because we're back in La Liga, we have the Copa del Rey on Wednesday. It's an important moment. [Moving for Mbappe is] the last thing to do, which I think is what will happen on June 30."
---
Ronaldinho's Messi-PSG comments cause discomfort at FC Barcelona
Brazilian football legend Ronaldinho's recent comments on his feelings for Messi moving to Paris Saint-Germain have caused a negative reaction from the Blaugranga.
The Brazilian has commented that seeing Messi move away from the Camp Nou and not finish his career at the Catalan giants was a "pleasant surprise" for him.
He said at the time of his meeting with Messi in October: "It is a great joy to have played for these two clubs and now to see my friend wearing this shirt, there are many moments of joy for Leo Messi.
"I am very happy to see Messi at PSG, a club that occupies an important place in my heart."
In his latest comments now, Ronaldinho said, "I did not expect it (the transfer) to happen, I was counting on Messi going to finish his career at Barcelona. It was a surprise, but a pleasant surprise for me.
"He is a very good person, he reminds me in many things of myself, when we see a camera then we are somewhat shy, but he is a great guy, a great father and a great friend. Not only is he good on the pitch, he is an extraordinary person too."
Speaking about PSG, Ronaldinho said, "PSG have a very special place in my heart. It was with PSG that I started my story in Europe. Every time I return to Paris it is always a reason for emotion and joy. This PSG is a very good team, with very good players."
It is a team that makes you want to see him play. Of course, they can win the Champions League. They can do very good things.", he concluded.
---