World News
Premier League's Big Six Ask Florentino Perez to Dissolve Firm Behind Creation of European Super League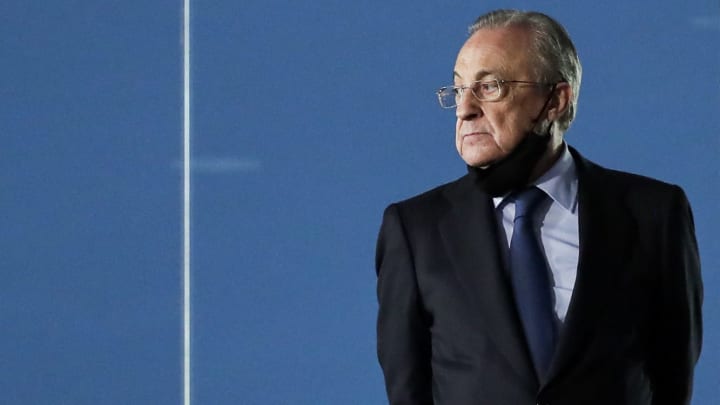 English clubs will reportedly ask Florentino Perez to dissolve firm behind ESL / Soccrates Images/Getty Images
The Premier League's 'Big Six' are reportedly set to ask Real Madrid president Florentino Perez to dissolve the firm behind the creation of the European Super League.
Arsenal, Chelsea, Liverpool, Manchester City, Manchester United, and Tottenham withdrew from the breakaway league not 48 hours after its formation following backlash from the footballing community. Serie A giants Inter and Milan also withdrew their support along with LaLiga champions Atletico Madrid. However, Barcelona, Juventus, and Real Madrid continue to be in support of the controversial league.
According to ESPN, all six Premier League clubs, who initially provided their support to the league, will now ask Perez to dissolve that firm, formally. The report adds that if Perez were to refuse to do so, the six Premier League clubs would consider taking legal action to force the issue.
Earlier this week it was reported that Barcelona, Juventus, and Real Madrid are reportedly set to go to court with UEFA over sanctions that could be imposed on them following their involvement in the European Super League. In a statement released, the European giants have insisted that they are "well within their rights to start a new competition" and have claimed that UEFA and FIFA have "no right to get in their way".
Juventus chief Andrea Agnelli remains determined to revamp European football, and said: "For years I have tried to change European competitions from the inside, because the signs of crisis were evident even before the pandemic.
"The Super League is not a coup, but a desperate cry of alarm for a system that, knowingly or not, is heading towards insolvency. The agreement between the founders was conditional on UEFA's prior recognition of the competition. The response was deafening, with offensive terms and arrogant methods, and then it turned to three clubs.
"It is not with this type of behaviour that football is reformed in the face of this crisis. Fortunately, I know not everyone in UEFA feels the same way. The desire for dialogue, however, remains unchanged. Other sports have faced changes of this type, and almost all stakeholders agree that the model needs to be changed. Juventus, Barcelona and Real Madrid are determined to achieve a complete reform of the competitions, and above all, in the interest of the clubs that show us fear for this situation."