Lists
Players Who Could Potentially Make Their Final Appearance at the Euros This Summer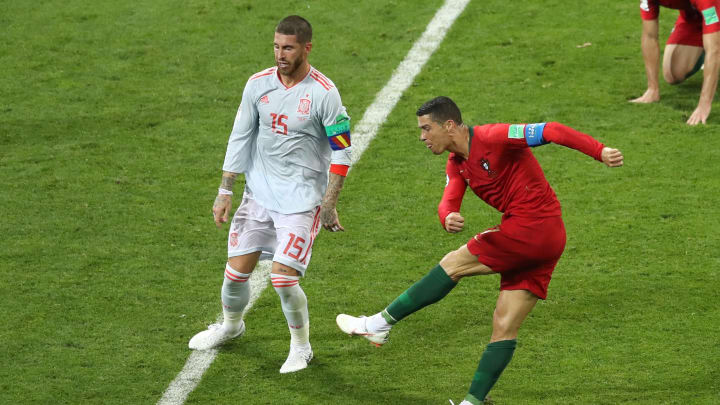 Sergio Ramos and Cristiano Ronaldo among those who will make their final appearance at the Euro championship this summer / Michael Steele/Getty Images
The Euro championship is on the horizon after the international tournament was moved to this summer following the pandemic in 2020.
This will be the first time that an international European competition will be hosted in multiple countries.
UEFA have listed 11 countries as hosts with one stadium in each country for games.
We have witnessed some historical moments over the years at the Euros and we expect this one to be the same. However, this year, we could see the last of some of the most incredible footballers on the international stage.
We take a look at four players who will potentially make the final appearance of their national team careers at the Euro championship specifically.
1.

Cristiano Ronaldo
Cristiano Ronaldo may definitely make his last appearance at the Euro championship this summer / Claudio Villa/Getty Images
At the age of 36, while Cristiano Ronaldo is continuing to break barriers when it comes to his fitness levels, it is definitely a long shot to predict he will play at the Euros after four years.

The Portuguese maestro will be making his fifth appearance at the Euro championships this year and will be 40-years-old when the next edition is played.

It will definitely be a long shot to predict Ronaldo to play for the Euro championship in 2024.
2.

Sergio Ramos
Sergio Ramos may make his final appearance for Spain this summer / Soccrates Images/Getty Images
One of the greatest defenders in modern day football, Sergio Ramos is way more than just your general defender.

He is a born leader and has already won the Euro championship in his career.

At 35-years-old, Ramos is still a force to be reckoned with as he makes his fourth appearance at the Euro championship.

The Spanish captain would like to bow out on a high this summer.
3.

Manuel Neuer
Neuer could make his final international appearance for Germany this summer / Alexander Hassenstein/Getty Images
One of the greatest goalkeepers of our generation, Manuel Neuer too may be featuring for the last time at the Euros.

At the age of 35, Neuer has been the consistently the best shot-stopper in the world and it will not come as a surprise if he hangs his boots after this tournament.
4.

Luka Modric
Luka Modric could make his last appearance for Croatia at the Euros / Pixsell/MB Media/Getty Images
The 2018 FIFA World Cup's Golden Boot winner has been one of the finest midfielders in the world till date.

At 35 too, he never ceases to shock his fans with his consistency and quality of passing in midfield.

However, the Euro championship will be the end of his international football journey.