FC Barcelona News
Pep Guardiola Appears to Confirm That Eric Garcia Will Leave Manchester City for Barcelona in the Summer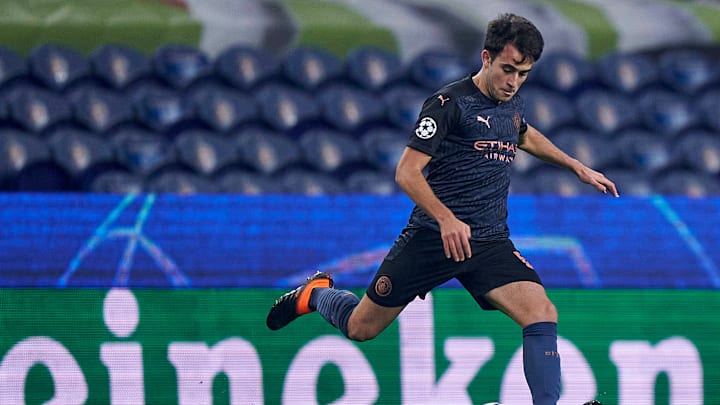 Eric Garcia is expected to move to Barcelona from Manchester City in the summer / Quality Sport Images/Getty Images
Manchester City manager, Pep Guardiola has all but confirmed that defender, Eric Garcia will join Barcelona on a free transfer in the summer, by revealing that he was left out of their Carabao Cup final squad due to a potential move.
Garcia who has made just two starts for City this season, in addition to being left out of their squad in the Carabao Cup final win against Tottenham Hotspur on Sunday, has also been understood to be left frustrated by lack of regular gametime at the Etihad.
The Spaniard rose through the ranks at Barcelona before joining City in 2017, was expected to be a cornerstone of their defence for the next decade at the minimum - but now will more likely return back to the Nou Camp.
"You cannot arrive with just 11, 12 or 13 players. It's impossible, especially this week. So we rotate six, seven, eight players and there are players who even don't play much who I think about all the time. For example, Eric Garcia is one of my favourite players. I would love to have 15 Eric Garcias for the way he conducts himself, his behaviour. He's always thinking in the team," Guardiola said post the Carabao Cup final.
"It's always a good phase, he helps the manager and the backroom staff all the time and I would love it… He will go in an incredible team and when the people say the people are unsatisfied if I don't play them… I think with Eric, like most of the times, he's not on the bench because he's going to move to Barcelona, I hope so. But I think of them. It's tough but it is what it is," he concluded.
The 20-year-old has managed to make only 33 appearances for City in his three seasons with them, and has been capped seven times so far for Spain.