EURO 2020
Paul Pogba Slammed for "Losing the Plot" During France's Euro 2020 Exit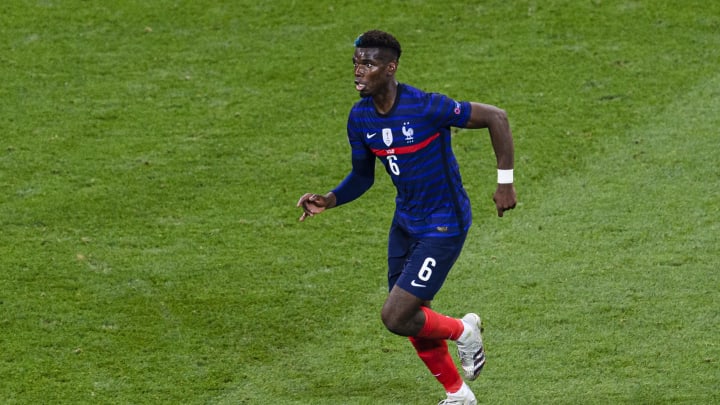 Emmanuel Petit has accused Paul Pogba of losing the plot against Switzerland / Marcio Machado/Getty Images
Emmanuel Petit has hit out at Paul Pogba for losing his head during France's Euro 2020 exit to Switzerland, and slammed Didier Deschamps' side for their "average" performance in the tournament.
Pogba scored a sublime goal to put France 3-1 up against the Swiss, who mounted an epic comeback and equalised right at the death, dragging the game to extra time and beyond. Kylian Mbappe missed the decisive spot-kick for Les Bleus as Yan Sommer pulled off a spectacular save to send his side into the quarter-final clash with Spain.
Former France and Arsenal midfielder Emmanuel Petit did not hold back and believes Pogba made a costly mistake with the scores at 3-1. "I don't really understand what happened to France versus Switzerland," Petit explained to PaddyPower per the Daily Mail. "During the game we only played well for 20 minutes after [Hugo] Lloris stopped the penalty. After it, we looked confident and like a good team.
"But then there was one incident - Pogba lost the ball for the second Swiss goal - and France collapsed. We lost everything. Concentration, team spirit, desire - and the tie. Worst of all, we started fighting on the pitch between ourselves. There was a big clash between [Adrien] Rabiot and Pogba, who lost the plot, after the second Swiss goal and from then on we had no control, no confidence.
"We looked average - it's hard to explain. [Kylian] Mbappe was asking for more responsibilities before the tournament, and there were stories about not passing the ball to [Olivier] Giroud. Pogba's families after the second goal - Rabiot's mother said Mbappe's big head is spoiling the team.
"Then Mbappe penalty is saved in the shootout. We looked so far away from the World Cup-winning team. It reminds me of our team in 2002, when we went out in the group stage of the World Cup. It's a real shame because it doesn't need to be like this."