Manchester United
Paul Pogba Hits Out at Jose Mourinho for "Going Against the Players" at Manchester United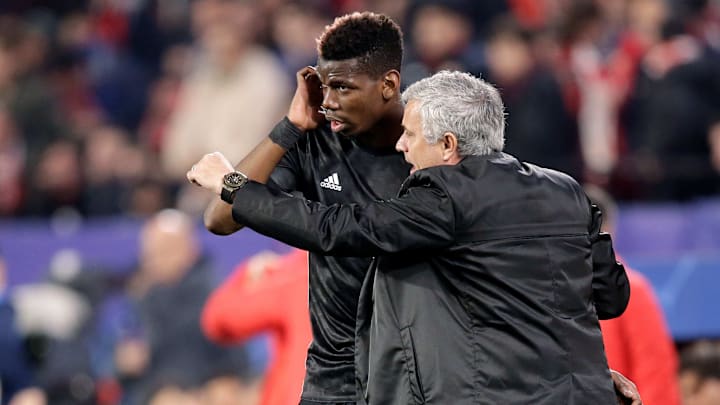 Paul Pogba slammed Jose Mourinho for "going against Man United players" / Soccrates Images/Getty Images
Paul Pogba has slammed Jose Mourinho, criticising the former Manchester United boss for "going against the players", and claimed that current manager, Old Gunnar Solskjaer, would not do the same thing.
The Frenchman returned to Old Trafford in a record-breaking £89 million deal from Juventus while Mourinho was in charge. But their relationship soon broke down, with Pogba losing his spot in the Portuguese's first team. Mourinho brushed off talk of a rift between the pair, but Pogba has now revealed what actually went on behind the scenes. He also pointed out what has changed under Ole Gunnar Solskjaer.
"What I have now with Ole is different, he wouldn't go against the players," Pogba told Sky Sports before adding, "He wouldn't go against the players. Maybe Ole wouldn't pick them, but it's not like he puts them on the side like they don't exist anymore. That's the difference between Mourinho and Ole."
Pogba then said, "Once I had a great relationship with Mourinho, everybody saw that, and the next day you don't know what happened. That's the strange thing I had with Mourinho and I cannot explain to you because even I don't know. So, yeah."
Pogba added that Solskjaer's approach to coaching is being rewarded this season because the players trust him, and said: "Maybe [Solskjaer's methods work] because he is a bit closer to the people. Every coach has their own way to coach and deal with players, and as a player you have to adapt. Sometimes it doesn't suit you and sometimes it does."
The Frenchman concluded, "Ole has helped Luke a lot, it was a difficult season with Luke [Shaw] and Mourinho, and he has proved he has the quality he always had and the trust of the manager."