Manchester United
Ole Gunnar Solskjaer Blames Manchester United's Europa League Schedule for Slow Starts in the Premier League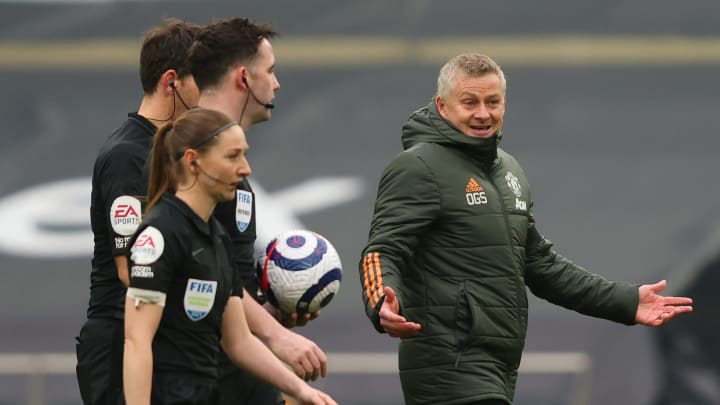 Solskjaer has blamed Man United's Europa League fixtures for their subdued domestic performances / Marc Atkins/Getty Images
Ole Gunnar Solskjaer has blamed Manchester United's Europa League schedule for his side's slow start to games in the Premier League.
The Red Devils have picked up 28 points from losing positions this season, 12 more than any other side in the Premier League. And Solskjaer has pointed out that United's exertions in Europe are the reason behind why they're always playing catch-up in games in the Premier League.

"Sometimes we've been criticised for starting slow and having to come back from being 1-0 down," he told Sky Sports ahead of his team's home fixture against Burnley this weekend.
Ole added, "But at times there is a reason behind those stats, because we played on a Thursday night. Hopefully we fly out of the traps on Sunday, but sometimes it doesn't work that way. We can obviously rotate players to have freshness of legs. But we have to look into every single little detail that can improve performances."
He continued, "Is it a mental one, with my approach, the team talks we have? It is a tactical one and how we approach the game? Is it a physical one, which is very important? Between games you have to recover, you have to look at the sleep and every single detail. Of course, being at Manchester United, we are blessed with facilities and the opportunities for players to use the staff around them, so they have been used thoroughly."
Earlier this week, United changed the backdrop at Old Trafford because players complained of not being able to see their teammates during home games. United have won 13 and lost six games at Old Trafford across competitions, but their fortunes have been better on the road, picking up 17 wins, and losing just three games from 26 matches. And while Solskjaer admitted there should be no reason for the discrepancy, he said the previous banners were not helping.
"We've looked into this," he said before concluding, "There shouldn't be a reason, really, but some of the players have mentioned that split-second decision you have to make where you look over your shoulder to see if your team-mate is there or not and the red shirt is on a red background with red seats. You'll see a change now, if you see the banners around the club it's not red anymore. We have changed that along with an anti-racism campaign. It was important it wasn't red any more."