Tottenham Hotspur News
Nuno Espirito Santo Set to Hold Talks With Harry Kane Amid Manchester City Links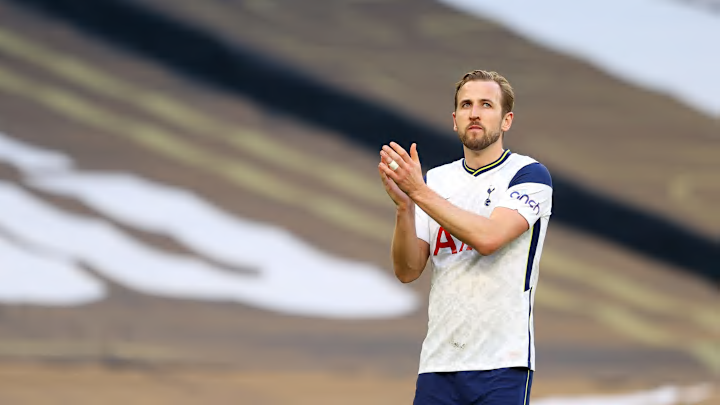 Spurs boss Nuno Espirito Santo plans to hold talks with Harry Kane on Monday / Richard Heathcote/Getty Images
Nuno Espirito Santo has admitted he plans to hold talks with Harry Kane as the striker continues to look for a move away from Tottenham this summer.
Kane did not turn up for Spurs' pre-season training last week after an extended vacation which now sees him in isolation longer than expected, thereby delaying his involvement in Nuno's plans for the upcoming season.
The 28-year-old has been linked with a move to Manchester City throughout the summer and Nuno wants to convince the England international to stay on at Tottenham. Following Spurs' 1-0 win over Arsenal, Nuno said: "It's true he (Kane) is with us. He is with us and already training. He's good.
"We expect to integrate Harry when he follows all the protocols we have to apply. I will speak with him as soon as possible because he is already at the Lodge. We have a training session and with social distancing, hopefully I will speak with Harry."
Spurs have been linked with a £60m move for Inter striker Lautaro Martinez, but Nuno refused to to weigh in on the rumours, while the player's agent, Alejandro Camano, previously said: "Lautaro is happy at Inter and in Italy. His decision is to stay."
Spurs were without club-record signing Tanguy Ndombele against Arsenal, who is yet to feature in a pre-season, and Nuno added: "He is not injured but we consider it is not yet the right moment for him to be part of the game. We have to be capable of good organisation and good shape and be versatile enough to adjust to the situations.
"We can be with different players, The wingers and one striker and with this moment we are playing with Son, Lucas and Stevie, none of them are natural strikers. That makes us believe we require mobility and to feel what is happening. First having good organisation and a good idea is what we want and then being versatile enough to adjust to the opponents' game, starting the game one way and finishing another way. With talented things we can do many things and good things we want to build."