World News
'My Tears Fell Like a Baby' - Papu Gomez on Lionel Messi's Speech Following Copa America Win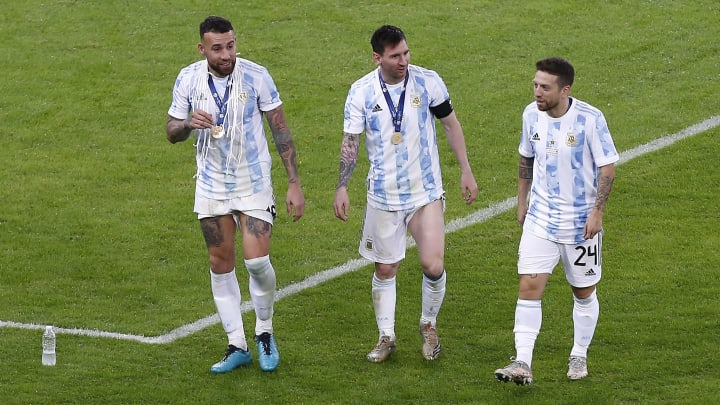 Argentina won the 2021 Copa America title; their first title since 1993 / Wagner Meier/Getty Images
Argentina and Sevilla star, Alejandro 'Papu' Gomez has opened up on his country's recent triumph at the 2021 Copa America, hailing the impact of Lionel Messi on the team - while also revealing that the skippers speech during the final made him "cry".
Messi played a key role in leading Argentina to their first Copa America title since 1993, with the strikers performances earning him the Player of the Tournament award. It was no secret that the 34-year-old was desperate to win a trophy with his country, and the outpouring of emotion and relief on winning it showed on all the players faces.
"He started to speak and the truth is, I don't remember the right words, because right away, I was already crying. He said something about the efforts, of the families, and my tears fell like a baby," Gomez told Cadena Ser on the impact of Messi's speech.
"We were all waiting for that final. The days and hours before that did not pass. We had full adrenaline and Leo started talking, Fideo too. Today I can't reconstruct what they said, I just remember that I wouldn't stop crying."
The 33-year-old also gave his taken on Messi's exit from Barcelona, revealing that his departure would no doubt give the other sides more of a chance when it comes to competing for the LaLiga title.