Arsenal News
Mikel Arteta Reveals Arsenal Had 'Insiders' Who Were Damaging Club and "Trying to Hurt Them"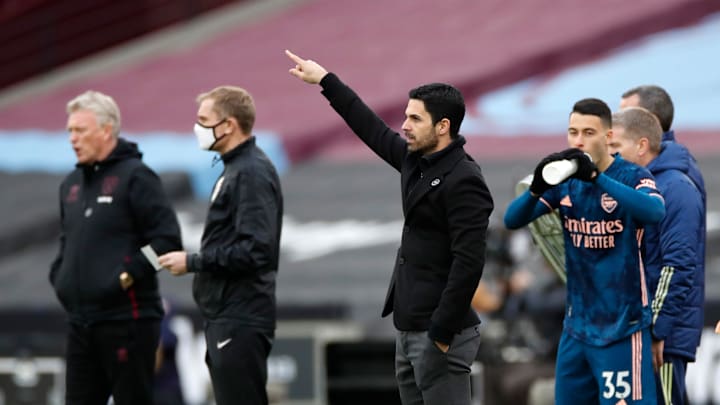 Mikel Arteta claims Arsenal have rid themselves of damaging insiders / Pool/Getty Images
Mikel Arteta has claimed that Arsenal have rid themselves of "insiders" who were trying to hurt the club, and insisted he is proud of his side for sticking together this season.
The Gunners found themselves four points off the relegation zone in December 2020, but have since climbed to ninth on the Premier League table; only Manchester City and Manchester United have amassed more points than them since Christmas.
The Spaniard described the on-going season as "extraordinarily challenging but incredibly stimulating", and admitted people inside and outside were "trying to hurt" the club. He said: "The best thing has been to keep a team, a staff, employees and everybody together.
"In those circumstances when you are not winning and when there are so many people, some inside and some outside trying to hurt. To keep them together and block that and be so strong, I think that is some achievement, as normally when that happens, that cracks and everything falls and it didn't."
When pressed on whether those people who were trying to do damage from the inside were still at the club, Arteta added: "No."
Arteta also summed up his first full season in charge of the Gunners, and added: "I am extremely proud to work with the people you have next to me. This club is even bigger than I thought and even better than I thought and I am prepared to do anything it takes to give the club the most success, joy and a feeling of pertinence and pride of what we are trying to do. I won't stop until I do that."
---