FC Barcelona News
'Messi Must be Given Time' - Sergio Busquets on Argentinian's Future & Contract Talks With Barcelona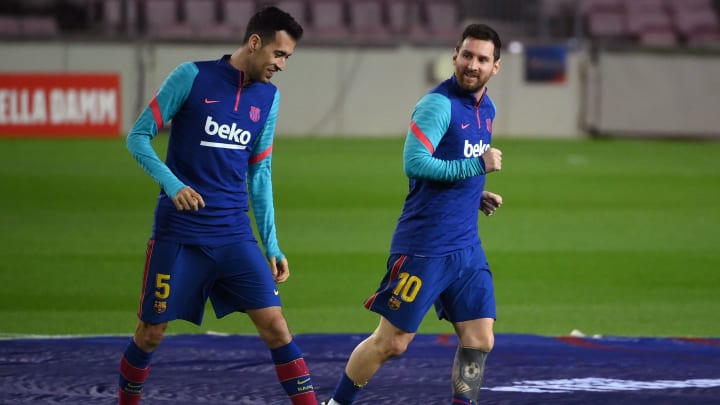 Lionel Messi and Sergio Busquets have won numerous trophies together at Barcelona / LLUIS GENE/Getty Images
Spain and Barcelona star, Sergio Busquets has opened up on the fact that Lionel Messi is now a free agent after his contract with the Catalan giants expired earlier this month, calling for "patience" over his former team-mate's next course of action.
Messi's future has been a source of speculation since the start of 2021 amid interest from the likes of Paris Saint-Germain and Manchester City, and now that he is a free agent - there are reports that he might just look to move away from Spain.
Both club president, Joan Laporta and manager, Ronald Koeman have expressed confidence that the 34-year-old will sign a new deal with Barcelona - though nothing has been agreed up so far.
Busquets for his part believes that Messi should be given time, and that he hopes to play alongside the Argentinian for many years to come.
"Messi must be given time. I trust the president and the people who are working on this and the feeling that Leo has towards Barcelona. I wish him the best and hopefully the best is to continue playing together for many years," he told Marca.
Messi is yet to make a decision on his future as he is currently concentrating on winning his first major trophy with Argentina - with the striker leading his national team to the semi-finals of the Copa America so far.