Maurizio Sarri Hails Growing Partnership Between Cristiano Ronaldo & Paulo Dybala at Juventus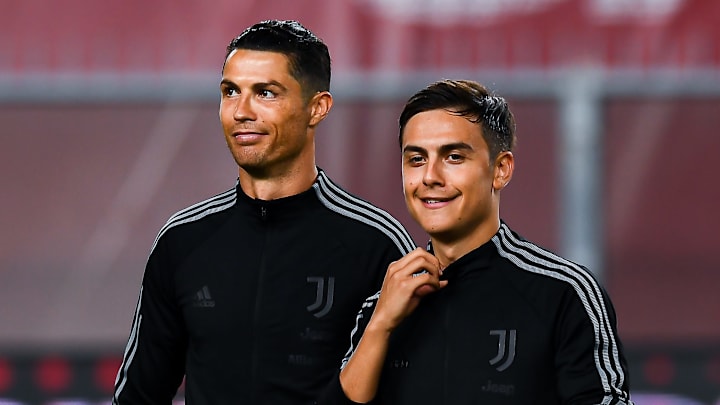 Juventus manager, Maurizio Sarri hailed his star strikers, Cristiano Ronaldo and Paulo Dybala following the Bianconeri's 3-1 win over Genoa, going on to express happiness as the growing, improving relationship between the duo.
There were concerns last season that the presence of Ronaldo had affected the performances of Dybala, with the Argentinian seeming to struggle to have same impact with the five-time Ballon d'Or winner leading the attack.
This campaign though there has been a marked improvement between the duo when it comes to understanding on the pitch, with Sarri revealing that both of the players have benefited from each other after looking for the other more often on the pitch.
"Something has changed in terms of movements, but they have learned to look for each other more often.
They have realised that by benefiting from each other, both reap the rewards. It's something I have noticed in training too," he said as per The Newpaper.
Ronaldo and Dybala have scored a combined 44 goals between them this season, and their performances are one of the main reasons why Juventus find themselves on course to defender their Serie A title.
The difficulty will come in the Champions League as they will be expected to lead the club to their first European trophy in more than two decades.