World News
Lionel Messi Ranked as Highest Earning Footballer in the World, Cristiano Ronaldo Comes in Second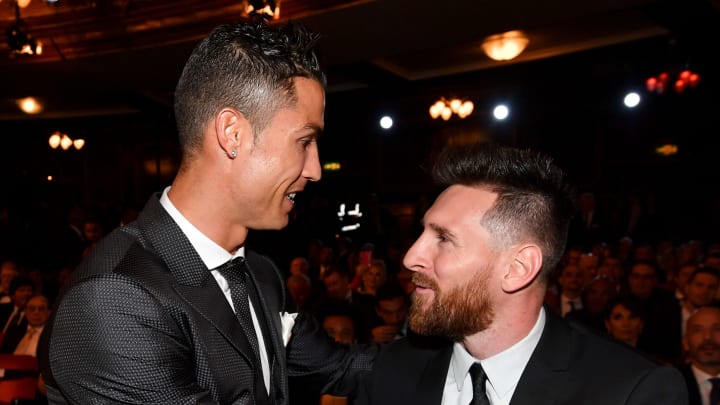 Lionel Messi and Cristiano Ronaldo are two of the highest earning footballers in the world / AFP Contributor/Getty Images
Barcelona icon, Lionel Messi and Juventus superstar, Cristiano Ronaldo are widely considered to be the two greatest players in the history of the sport, with the duo dominating football for more than a decade, as seen by the combined 11 Ballon d'Or awards they have won between them so far.
The duo are not only the best on the pitch but according to France Football via Juvefc, they are also the highest earners in the sport - with the magazine recently releasing the top 10 highest earners in the sport and it is here where Messi beats Ronaldo to the top spot.
The study took into account the players' total earnings, and not just the wages they receive from their respective clubs. Messi is currently estimated to have earned €125million, while Ronaldo is not too far behind his great rival by netting €118m.
Paris Saint-Germain star, Neymar comes in third with earnings of €98m, followed by Tottenham Hotspur's, Gareth Bale who nets €37m-a-year. Barcelona legend, Andres Iniesta who plays in Japan is next on the list with earnings of €34m, closely followed by Eden Hazard, Raheem Sterling and Kylian Mbappé - all who are tied in sixth with €32m net-per-year.
Bayern Munich's, Robert Lewandowski is at 9th with earnings of €30m, while Antoine Griezmann and Kevin De Bruyne share the 10th spot with €28m – but the Belgian star is expected to rise in the rankings following his latest contract renewal with Manchester City.