World News
'Lionel Messi is like Michael Jordan,' Pep Guardiola hails the Argentina icon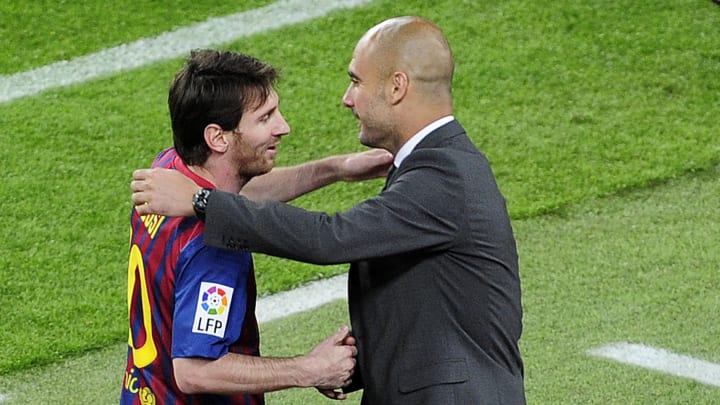 Messi enjoyed the best years of his career under Guardiola / JOSEP LAGO/GettyImages
Current Manchester City and former Barcelona manager, Pep Guardiola is known to be a big admirer of Argentina icon, Lionel Messi and the Spaniard has continued to do so, recently comparing him to Basketball legend, Michael Jordan.
Jordan is widely considered to be the greatest basketballer in National Basketball Association (NBA) history, leading Chicago Bulls to six Championships, with Messi almost single-handedly leading Barcelona to trophies at times during his time at the Nou Camp.
"What does Messi mean? Everything, everything, Messi is like Michael Jordan. It's like when Phil Jackson could feel that feeling that everything was flowing and there were no problems. I owe him a good bottle of wine to thank him for the contracts he allowed me to sign," Guardiola said as quoted by Marca.
"We had an amazing group of players who helped him when we were together at Barcelona in those four years. There were a lot of stars at the right time and the right age for everyone, with Xavi, Carles Puyol and Andres Iniesta too," he added.
Messi who left Barcelona last summer, was the club's greatest ever player, scoring a staggering 672 goals in 778 appearances for them and playing a key role in the Catalan giants winning 10 LaLiga titles, seven Copa del Rey's and four Champions League honours.