World News
Lionel Messi Equals Cristiano Ronaldo in one stat, though he has done so in 144 fewer games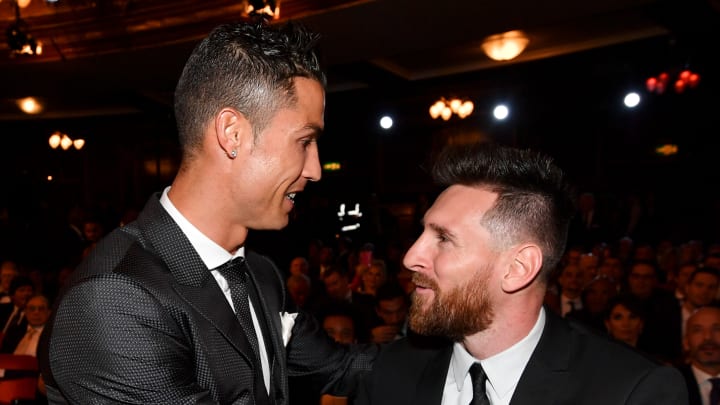 Cristiano Ronaldo and Lionel Messi are considered to be the two greatest footballers in the history of the sport / AFP Contributor/GettyImages
Footballing superstars, Lionel Messi and Cristiano Ronaldo are considered to be the two greatest players in the history of the sport, with there being a debate between the two sets of fans as to who is a better player.
Messi for his part has equalled his great rival in non-penalty goals and he has done so in 144 fewer matches. The 36-year-old netted a brace to give Paris Saint-Germain an important 3-2 win over RB Leipzig and these two goals pushed the Argentine up to a remarkable 755 career across his club and international career, of which 654 did not come from the penalty spot.
That nudges Messi ahead of Ronaldo on the second figure with the Manchester United striker scoring 654 non-penalty goals across the course of his entire career. While both the players have the same amount of non-penalty goals, Messi has achieved this despite playing 144 fewer matches than the Portuguese superstar.
The two superstars are still playing for top clubs and are not looking like slowing down as they still have the drive and ambition to win trophies both at club and international level. It will be interesting to see how these figures change as the season progresses.