La Liga President Javier Tebas Claims Lionel Messi Would Damage Reputation By Moving to Premier League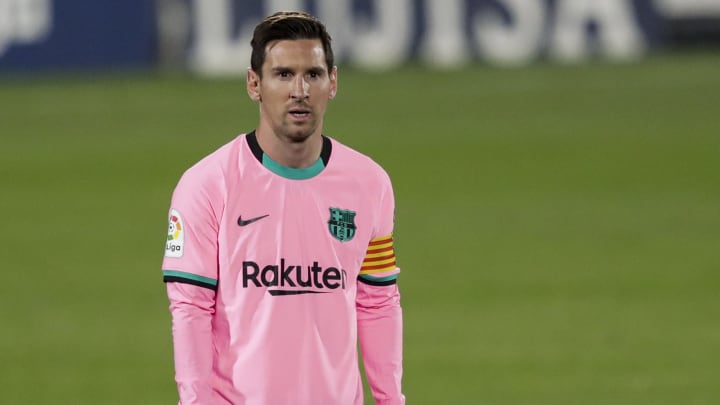 Lionel Messi was on the verge of a move away from Barcelona this summer before a U-turn / Soccrates Images/Getty Images
La Liga president Javier Tebas has warned Lionel Messi he will damage his reputation if he moves to the Premier League. Messi was linked with a move away from Barcelona all throughout the summer and linked to a reunion with Pep Guardiola at Manchester City.
In the run-up to this weekend's El Clasico, La Liga president Tebas has warned Messi against leaving – even if the Spanish top-flight could cope without their star man.
"We've been lucky to enjoy him for so many years but Messi should think very carefully about what he does next," Tebas told AFP. "If Messi left Barcelona, that reputation he has now and that has worked so well for him would be very damaged."
He added, "It's true he (Messi) could get a better offer financially but the reputation he has after more than 20 years, I think he has to hold onto that."
Tebas also took a dig at Cristiano Ronaldo and Neymar for leaving the LaLiga. "It wouldn't be a drama. Cristiano Ronaldo left, Neymar left. Neymar went to PSG and I haven't seen the French league reaching a super level because of him," the LaLiga chief added.
He concluded, "That's the reality. People who think the players are the ones who define a competition are wrong and I'm glad they think that way because they won't grow."
Messi will hope to come up against Ronaldo again in the Champions League when Barca play Juventus next week.
---