Liverpool News
Jurgen Klopp Insists Finishing Top Four Would Make This Season a Success for Liverpool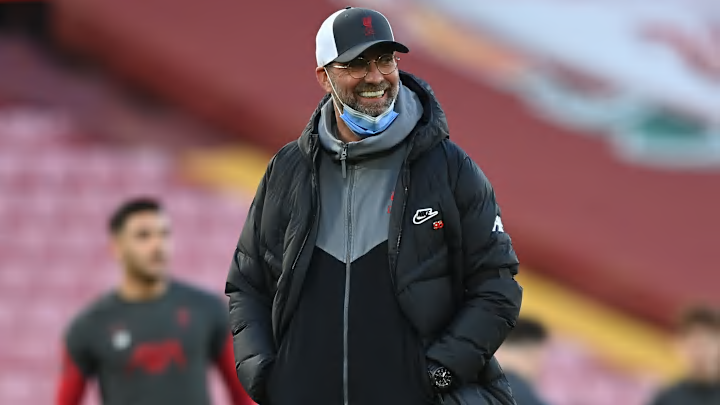 Jurgen Klopp insists a top four finish would mark a successful season for the Reds / Shaun Botterill/Getty Images
Jurgen Klopp has insisted that Liverpool's season will be considered a success if they finish in the top four on the Premier League table.

The Reds were knocked out of the title race and find themselves sixth on the league table, three points off West Ham United, who currently occupy the coveted third spot. They were also knocked out of the Champions League last week by Real Madrid, and face a difficult battle to return to the competition next season.

"We can make this season still a success if we qualify for the Champions League," Klopp said.
He added, "We won the league last year, but it doesn't mean that the only thing for us to make the season a success is winning the league again. That would be really mad."

Klopp continued, "It's why a lot of teams get problems after winning something, but we are not in that mood. We don't chase our own shadow and say, 'My God, how can we get that good again?' We know all the necessary steps that we have to do."
Last month, Klopp admitted that a top-four finish was "impossible" and that his club had their cut out for them if they needed to finish fourth. "I like to be an optimist, but in the league it is almost impossible to qualify in the competition for the Champions League places that we have," Klopp said.

"At Tottenham, Gareth Bale is now playing again, and they are also in the running. Plus [Manchester] City and United, who are far away. Chelsea is on the rise. Reaching Champions League qualification through the league will be difficult, we know that."
"It would mean a huge financial loss," he said regarding a lack of Champions League football.
Klopp concluded, "Otherwise not that much. I am aware, in almost all football clubs in the world, I would be questioned in a situation like our current one. This is completely normal, reality, the business. I would accept that immediately. But it's different here in Liverpool. Our owners, the sports director, even the players, nobody doubts anyone here. We have accepted the situation for ourselves and fight our way through it."