Premier League
Jose Mourinho Hits Back at Critics, Says He's 'One of the Most Important Managers in the Game'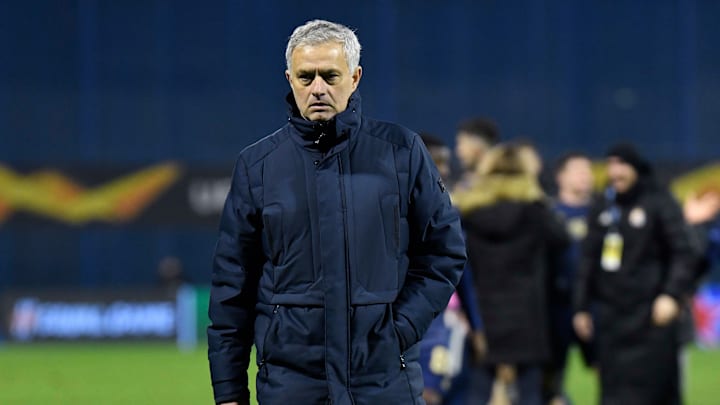 Jose Mourinho has called himself one of football's 'most important managers' / Jurij Kodrun/Getty Images
Jose Mourinho has hit out his critics, claiming that he is 'one of football's greatest managers', despite his recent struggles at Tottenham.
Spurs are facing an uphill battle to qualify for the Champions League after having dropped out of the top four, and back-to-back defeats by Arsenal in the Premier League and Dinamo Zagreb in the Europa League, which also saw them being dumped out of the competition, have Mourinho's position under serious scrutiny.
The Portuguese was answering questions in a virtual Game on with Mourinho event organised by the club's sponsors AIA and he was asked how he deals with critics.
"I don't think anybody is going to discuss rocket science with the guys from NASA, with everybody around the world," he said.
"They think they can discuss football with one of the most important managers in the game. That's the beauty of football. I got used to it. I appreciate that. So that's fine for me. Honestly I get my strength from myself but mainly from the people that I love and the people who I know they love me, even if many of them I don't know them, I haven't met them.
"I used to call them the Mourinistas, because in Portugal we use 'ista' in the end of the name of the club that we love, to express the support. For example, if you are from Porto you say Portista, if you are from Benfica you say Benficista and if you are from Mourinho you say Mourinista. I have so many Mourinistas around the world that I play for them."
Mourinho has a chance to lift silverware as Spurs boss in the Carabao Cup final against Manchester City in April, but questions continue to be asked about his future, with Mourinho's current record at Spurs seeing him collect 44 wins from 83 games at the helm while suffering 22 defeats.