'I Don't Feel Well' - Diego Maradona's Final Tragic Words Hours Before His Death
Nov 26, 2020, 10:02 AM GMT+5:30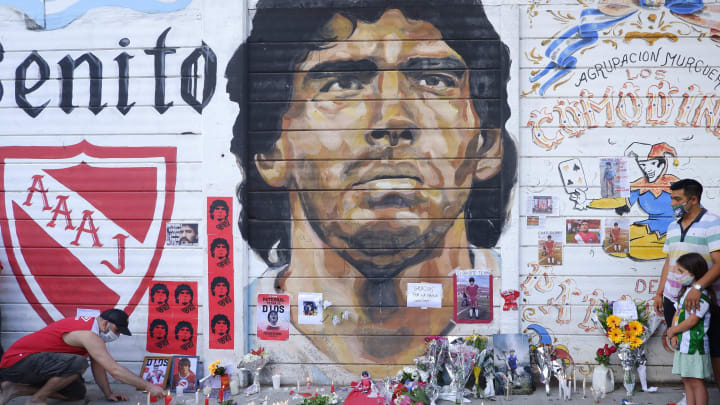 Argentina football legend, Diego Maradona reportedly told his nephew, "I don't feel well,' just hours before the heart attack which proved fatal, with the 1986 World Cup winner passing away due to cardiac arrest on Wednesday.
As per a report from Argentina television network, TN - the footballing great arrived for breakfast with his nephew at 10am looking pale and cold and that he was checked by the doctor post breakfast before returning to bed after complaining to Esposito that he was feeling unwell.
Emergency medical staff were understood to have been called at around midday, but by then Maradona was already suffering from cardiac arrest, with the staff trying to resuscitate him, but that proved unsuccessful.
The 60-year-old had undergone successful surgery for a brain clot earlier in the month and was understood to have been taken to a clinic where he was being treated for alcohol dependency. The footballing legend was also reported to have been struggling with depression as he was admitted to a private clinic before being hospitalized.
"What I regret the most is not having my parents. I always make that wish, one more day with Tota, but I know that from heaven she is proud of me and that it was very happy," Maradona had admitted in one of his final interviews before he died, with the 60-year-old admitting to missing his parents, Don Diego and Dalma Franco de Maradona - who passed away in 2015 and 2011, respectively.