Viral Football
Hilarious Video of Kuwait SC Players Throwing the Match Referee Up in the Air After Winning a Cup Final Goes Viral
Jan 14, 2021, 7:40 PM GMT+5:30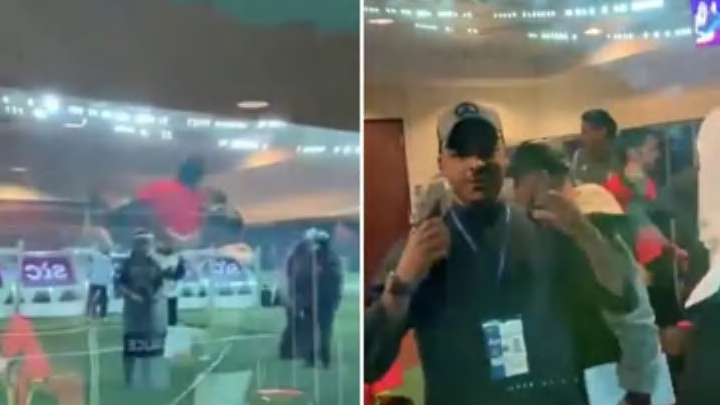 A crazy footage of Kuwait SC football club members throwing the match referee up in the air after winning a cup final has went viral on social media.
Kuwait claimed the the Crown Prince Cup for the ninth time as they beat Al Qadsia 2-1 in extra time at the Jaber Al-Ahmad International Stadium on Tuesday.
But, what conjured after the match has caused immense controversy. A video doing the rounds sees members of the club in a box, celebrating the triumph by hoisting the match official in the air and giving out hugs.
Someone from outside the box was filming before an individual comes over and pulls the blinds down so no more footage can be captured.
Here's the video:
Minister of Information and State Minister for Youth Affairs Abdulrahman Al-Mutairi, represented the Crown Prince Sheikh Mishal Al-Ahmad Al-Jaber Al-Sabah at the game, while the president of Kuwait Football Association Sheikh Ahmad Al-Yousuf Al-Sabah was also present for the 28th edition of the cup.