World News
'He is On Another Planet' - Maxime Gonalons Heaps Praise on Messi and Opens Up About How to Stop the Argentine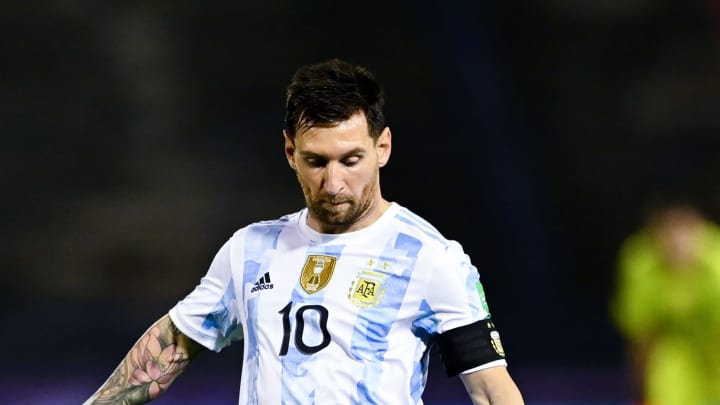 Lionel Messi / Pool/Getty Images
Granada CF midfielder Maxime Gonalons has heaped praise on Lionel Messi, stating the Argentine is 'on another planet'.
Messi is one of the best footballers in the world, and is widely regarded as one of the greatest players ever to play the game. The six-time Ballon d'Or has been playing at the top level for more than a decade now, and continues to be a nightmare for defenders.
Gonalons has faced Messi several times in his career, and the 32-year-old has opened up about how to defend the former Barcelona star. "We must start by saying that this is a player who is unique," he told Goal. "I had the chance to play in some big European matches and, therefore, I had to face the best players. But he is on another planet. It's always difficult to compare with other players who have marked their time but he is... pfff, he is out of any category!
"As for the video, he's a player that we see all the time on TV, so we all know him very well, even if very few players manage to stop him. Can we really talk about stopping him? The reality is that it is very, very complicated, but you have to annoy him as much as possible."
Explaining how opponents can annoy him and stop him from being dangerous, Gonalons said: "When he makes a pass and he starts to move behind, you have to try to block him, to put your arm at a distance to prevent him from moving, because that's where he's very very strong. When he gives a pass and goes forward, he has an impressive change of pace and direction. So, to get in his way, you have to try to put your body in opposition and not make a big mistake."
---