Viral Football
Gerard Pique Buys Ligue 1 Broadcast Rights in Spain Ahead of Lionel Messi's PSG Debut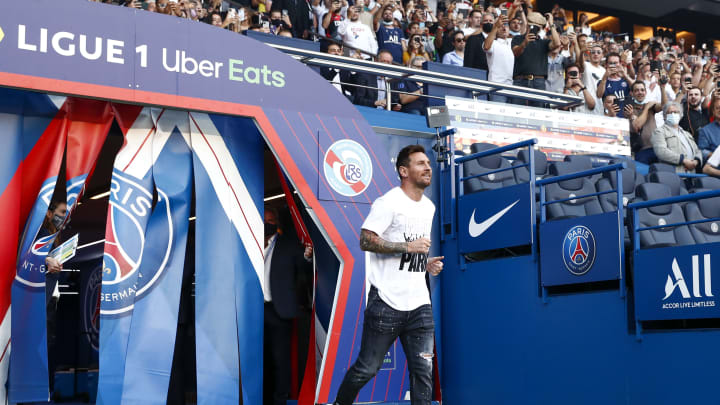 Messi is set to make his PSG debut this weekend / Catherine Steenkeste/Getty Images
Gerard Pique has reportedly bought the rights to Ligue 1 in Spain for the next three years following Lionel Messi's move to Paris Saint-Germain earlier this summer.
The Argentine is set to make his debut this weekend, and the game will be aired for free in Spain on the Twitch channel of Ibai Llanos, a Spanish streamer and esports commentator.
ESPN claim that Spanish TV channel Telecinco also have the rights to broadcast Messi's debut, and Gerard's company, Kosmos Holding, is planning to sub-license their newly acquired Ligue 1 rights to a TV channel or an over-the-top media service.
The report adds that Moviestar previously held the rights to French football in Spain in a deal worth "less than €2.5 million" annually, but turned down the chance to renew it prior to Messi's PSG switch.
Kosmos also bought the rights to Copa America in the summer, and Argentina's win over Brazil, which saw Messi win his first senior trophy in international football, was broadcast on Llanos' Twitch channel.
Gerard's company also failed in a bid to acquire 49 percent of Barca Corporate - a subsidiary business at the Catalan club that houses the Barca Academy project, Barca Innovation Hub, Barca Licensing and Merchandising (BLM), and Barca Studios. As a player in the league, the club's statutes ruled Pique out from taking a stake in the business.