Indian Football
Former Indian Footballers Believe European Super League Will Take Away the Charm of Football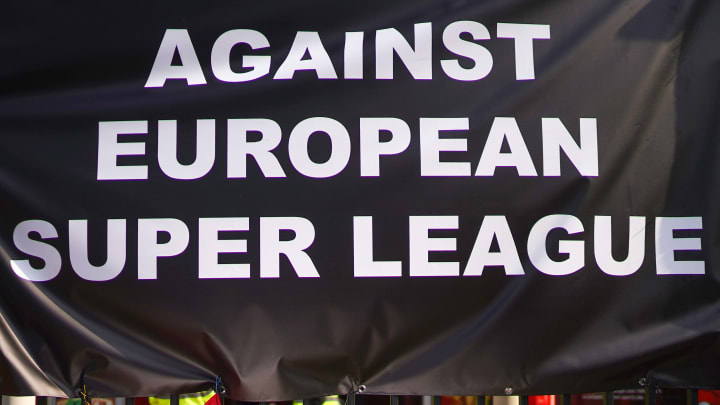 Former India footballers Henry Menezes and Godfrey Pereira speak on the European Super League / Christopher Furlong/Getty Images
Mumbai based former Indian football legends Henry Menezes and Godfrey Pereira are certain that the proposed European Super League will destroy the international structure of football.
On Monday this week, 12 of the world's leading football clubs came together to create the European Super League with three more clubs expected to join soon.
However, by Wednesday, all six English clubs involved withdrew from the league amid widespread opposition from fans and the football fraternity at large.
And former India goalkeeper Menezes spoke about the whole saga to Mid-day and said, "Everyone wants progression [in football] but not in such a destructive way. FIFA [world football's governing authority] and UEFA [European football's parent body] will have to impress upon clubs to withdraw from such a breakaway league."
Former India striker Pereira, 50, also got on to the debate and said that lower division clubs will suffer just like it has happened in India.
"This Super League is similar to what happened in India when the National Football League was formed many years ago. Many tournaments were cancelled and lower division clubs suffered as all the focus and finances went towards these top clubs. Currently, the Indian Super League too has overshadowed the country's top competition, the I-League," said Pereira, who is currently Head Coach of prominent city outfit, Air India.
Menezes, who is currently the deputy chairman of the All-India Football Federation's Technical Committee then pointed out that the road ahead is challenging as players are bound by their clubs.
"It's difficult for FIFA or the various international confederations or the different Football Associations to protect their players from such breakaway leagues as these players are all contractually obligated to the clubs. So, it's the clubs only who must rethink once again before deciding to move away," said Menezes.
Pereira then concluded by stating that fans are right in feeling cheated as he said, "European teams have to excel in their domestic structure to qualify for top events like the Champions League. Now, if certain teams are already assured of a place in the Super League, the interest in domestic games will be lost. For example, my son Astle, who is an Arsenal fan, will not enjoy watching his team battle against top clubs in the English Premier League because the results won't matter now. And without fans, the charm of football will be lost."