FC Barcelona News
FC Barcelona Coach Ronald Koeman Prefers Not to Give an Opinion on the European Super League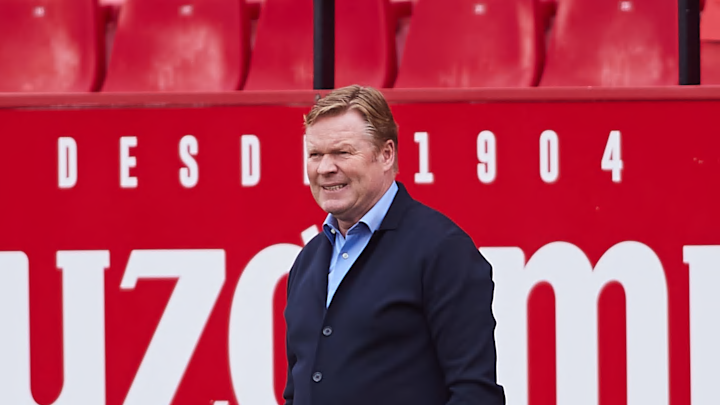 Koeman has preferred not to speak about the European Super League / Fran Santiago/Getty Images
FC Barcelona coach Ronald Koeman has preferred not to give an opinion on the European Super League, insisting it is for the club president to discuss the matter.
Barcelona were one of the 12 clubs who signed up for the Super League, which was announced on Sunday night, but has been met with intense backlash.
Premier League's 'Big Six' clubs, Inter Milan, AC Milan and Atletico Madrid have already withdrawn from the Super League, with Barcelona, alongside Real Madrid and Juventus, the only sides left standing in the proposed competition.
At the pre-match press conference ahead of Barcelona's La Liga clash with Getafe, Koeman was asked about the Super League, but the Dutch coach decided 'it is best not to give an opinion' on the subject.
"I spoke with the president yesterday and he explained the club's position to me. There has been so much discussion that it is best not to give an opinion," Koeman said, as quoted by Marca.
"Nobody knows what can happen and we have to wait. I want the best for the club. I am not going to answer more. I am not the spokesperson, it is always the president.
"My job is to prepare the team, but it is normal for you to ask. There is so much happening due to people's reactions and we have to wait and see how it turns out in the end.
"We want the best for this club, but the president must speak."
---