Everyone Wants to Play for Kerala Blasters, Says Nishu Kumar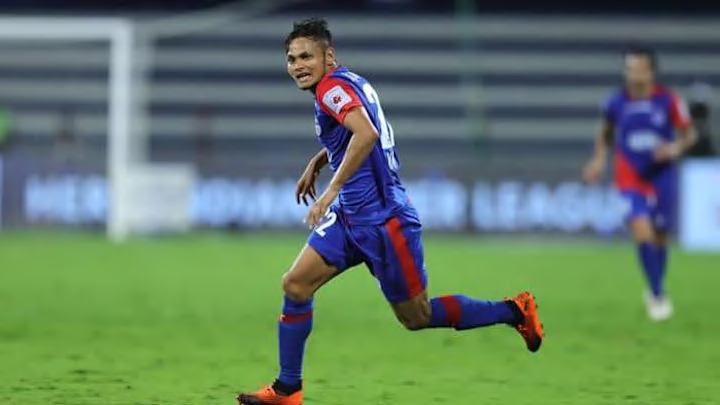 Kerala Blasters' latest signing, Nishu Kumar aims to become a regular in the team and wants to win trophies and play in the AFC competitions. The highly-rated full-back was speaking during an Instagram Live, where he spoke about his personal objectives, the prospect of playing under Kibu Vicuna, among many others.
Revealing his personal goal, the 22-year-old India international said [via Goal], "I have to fight for my position in the first team. My personal goal is to be a regular in the team. I want to win the trophy and want to play in the AFC competitions in the future."
The former Bengaluru FC player also feels it would be easier for him to adapt Vicuna's style of football as he has played in a similar style before, as he said, "I spoke with Kibu about tactics, I feel like I played a similar style before so it would be easier for me to adapt to his football."
Why did Nishu Kumar leave Bengaluru FC? The man himself reveals that he wanted to face a challenge and opined that everyone wants to play for Kerala Blasters, a club which has a huge fanbase. He said, "I am feeling super excited. I am very happy. I spoke with the Blasters officials and they told me they have plans for the future and that they are building a good team. I wanted to face a new challenge - how I can survive in a new team. And it is Kerala, everyone wants to play for Kerala Blasters."
"Kerala Blasters fanbase is huge, they are loving, I am excited to play in front of them. I have already received so many messages from them. I can't wait (to get started)," added Nishu, who will be aiming to play a key role for the South Indian outfit as they look to approach new season with new, renewed hopes.