Real Madrid News
Eden Hazard Admits He May Never Return to His Best Following Injury Nightmare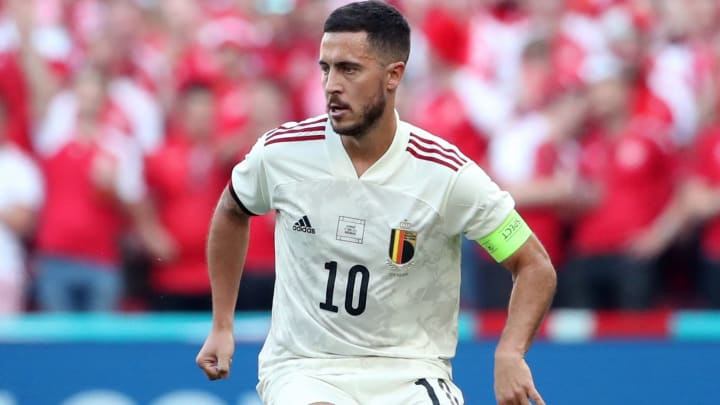 Eden Hazard is concerned he may not be able to perform at his best again / Isosport/MB Media/Getty Images
Eden Hazard has admitted he is worried he might never get over the ankle injury which has been impacting his career since making the switch to Real Madrid.
The 30-year-old started just seven LaLiga games for Madrid during the 2020-21 season, as he continued to deal with his injury since joining from Chelsea in a deal worth up to £130m.
And the Belgian international, who is set to make his first start for seven weeks in his side's final Euro 2020 Group B game against Finland on Monday night, admitted he may never be the same player again after years of injury hell.
"I've never doubted my own qualities," he said. "I've doubted maybe going through enough injuries. I didn't know whether I'd be at my best. I've actually broken my ankle three times and I don't know if it will ever be the same again.
"It won't be the same as it was 10 years ago when I was starting out, but that's life. I try not to think about the injury. If I think about it then I will refrain from really getting stuck in. If I start being worried about contact then I shouldn't be on the pitch should I?"
Hazard has made just 30 appearances out of a possible 76 in his two seasons at the Santiago Bernabeu, and has been linked with an exit this summer. The Red Devils captain has always been a player his teammates have looked up to and he insists he can be that with Los Blancos as well if he gets the chance.
He said: "I try and be a leader regardless of who I am playing for. I play a lot more for the national team. If I had playing time at Real Madrid I would also be a leader there."