'Cristiano Ronaldo was an inspiration for me,' claims Federico Chiesa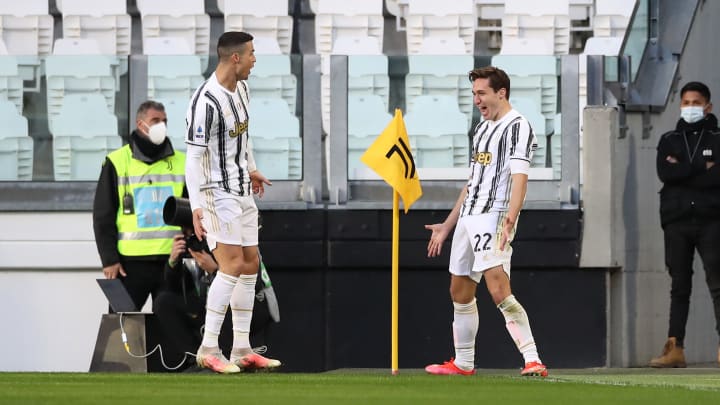 Federico Chiesa has revealed that Cristiano Ronaldo was an inspiration for him during his spell at Juventus / Jonathan Moscrop/GettyImages
Juventus star, Federico Chiesa has hailed former Bianconeri team-mate and footballing superstar, Cristiano Ronaldo calling him one of the greatest champions in football history while also revealing that the Portugal skipper was a constant "inspiration" for him.
Chiesa and Ronaldo played together for only one season at Turin but the winger was able to learn plenty from the Manchester United forward.
"I was lucky enough to spend a year with one of the greatest champions in football history: Cristiano Ronaldo. Seeing him live, his dedication, his mental strength, being decisive and present in every situation was a constant inspiration for me," he told La Repubblica as quoted by Forza Italian Football.
"Cristiano is on a separate planet. It was exciting to work with him and see what he does to be so strong."
The 24-year-old has emerged as one of the best young players in the world over the past year, following his heroics for Italy, who he led to the 2020 European Championship trophy. The winger has also started to show form for the Bianconeri, for whom he has netted three goals in 15 appearances so far this season.
Ronaldo meanwhile spent three years in Italy and was his usual brilliant self in front of goal, netting 101 goals in 134 appearances for Juventus, helping them win two Serie A titles and one Coppa Italia.