Champions League: 5 Clubs With the Most Wins in the Competitions History
Dec 4, 2020, 11:53 AM GMT+5:30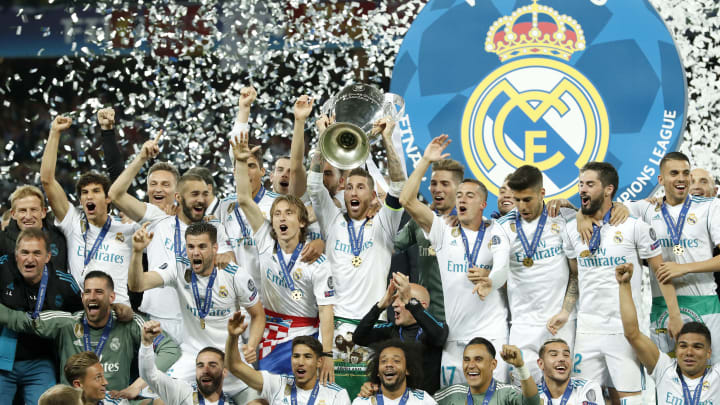 The UEFA Champions League is without a doubt the most prestigious club competition in the world and the toughest one to win, with all the top clubs in Europe participating in it in order to lift the trophy.
While a number of European clubs have won the competition throughout it's history, there are very few of them who remain consistent in Europe. Here, we take a look at five clubs with the most wins in the Champions League.
Numbers courtesy of Transfermarkt.
1.

Real Madrid - 161 wins
Real Madrid are the most successful club in Champions League history, having won the competition 13-times, the most by any club. The Los Blancos have also won 161 games so far, and will look to continue their winning run in the future.
2.

Barcelona - 160 wins
Madrid's hated rivals, Barcelona come in second place, having won just one game lesser in Europe so far. The Catalan giants surprisingly have won the trophy only five times so far, with their last win coming in 2015. It will be interesting to see if they can move up this list above their rivals in the future.
3.

Bayern Munich - 149 wins
The current holders of the trophy and six-time winners, Bayern Munich come third with 149 wins registered so far in the competition. The Bavarians have been in brilliant form over the past year or so, and have been touted by many to be the favourites to defend their trophy this campaign too.
4.

Manchester United - 124 wins
Manchester United are the sole English representative in the top-five list having posted 124 wins so far, and despite their success, they have been able to win the competition only three times in their history. The Red Devils have been on the wane for quite sometime, though with the resources and money at their disposal, it should not be long before they start challenging to win the trophy once again.
5.

Juventus - 103 wins
Italian giants, Juventus have registered 103 wins in the competition but have not been very successful when it comes to lifting the trophy, winning it only twice, having lost a staggering seven times in the final. The Bianconeri brought in Cristiano Ronaldo with the sole intention of winning in Europe and it will be interesting to see whether he can lead them to their first title since 1996.