Brighton and Hove Albion are set to become the first Premier League club to welcome fans back on matchday, as part of a scheme of upcoming test events approved by the UK government.
All football in Britain has been played behind closed doors since the restart in June, with only essential personnel permitted to attend games as part of the social distancing guidelines to combat the spread of the coronavirus pandemic.
The measures, though entirely necessary, are having a serious financial impact on clubs which rely heavily on matchday income as a major revenue stream.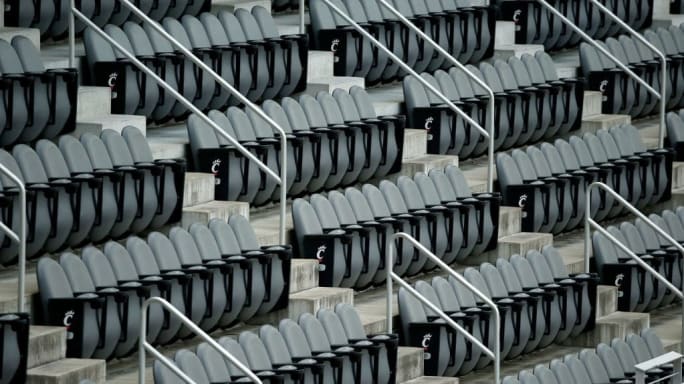 According to a report from the Times, the government is set to confirm that 'up to 2,500 fans' will be allowed into the Amex Stadium for an as yet unspecified Brighton's pre-season friendly in the next week.
The report claims that Brighton has been chosen due to the Amex's modernity, while the venue 'has gained a reputation for being efficiently run'.
It is added that a second match at Brighton involving more spectators may then be held later in September, while the Women's Super League match between West Ham United and Arsenal (on 13 September 13) and the FA Trophy final at Wembley (20 or 27 September) are also on the list of test games for the fan return pilot scheme.
The government has set the date of 1 October for the limited return of spectators to all sports events - subject to social distancing requirements. It is not reported whether a Premier League fixture will be part of the pilot scheme prior to that date, with the new season kicking off on 12 September.
The Times does note that all the pilot events are still subject to change, taking into account local coronavirus infections data and lockdown restrictions.
Once fans are allowed to return, it is expected that stadiums will initially only be around a quarter to a third full, in order to comply with social distancing.
Recent reports have suggested that away fans may be prohibited for the entirety of the 2020/21 season, while clubs are likely to give priority to season ticket holders.