FC Barcelona News
Barcelona Player Burst Into Tears After Being Subbed Off During Champions League Loss to Bayern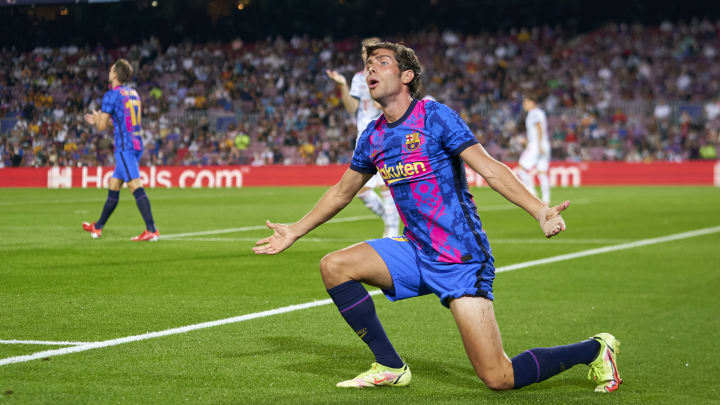 Sergi Roberto broke into tears after being booed by Barca fans / Quality Sport Images/Getty Images
Sergi Roberto reportedly broke into tears after being subbed off for Barcelona during their embarrassing 0-3 loss to Bayern Munich in the Champions League on Tuesday night.
The 29-year-old started the game at right-wing-back, but constantly found himself targeted and beaten by Leroy Sane and Alphonso Davies. His performance did not sit too well with the home fans, who jeered and booed him until he was substituted in the 59th minute.
\
Spanish outlet AS revealed that the under-fire midfielder broke down in tears in the dressing room, and Gerard Pique was quick to defend his teammate after the game, saying he was "hurt" to hear fans booing one of their own.
"It hurts me a lot personally because I know this person, he's a spectacular human being and he loves this club more than anybody," Pique told Movistar.
"I'd like to remind people also that he's not a full-back… he's a central player, a midfielder. He's made a sacrifice to play this position and he's done it phenomenally many times. It hurts a lot but the people are free to voice their opinions but if you ask me personally, it hurts a lot."
Some Barcelona fans even took to social media to claim the club were now becoming the "Arsenal of LaLiga", comparing the start of their season to the Gunners, who were bottom of the Premier League table last week.