FC Barcelona News
Barcelona Fans Set to Skip First Game of the Season Without Lionel Messi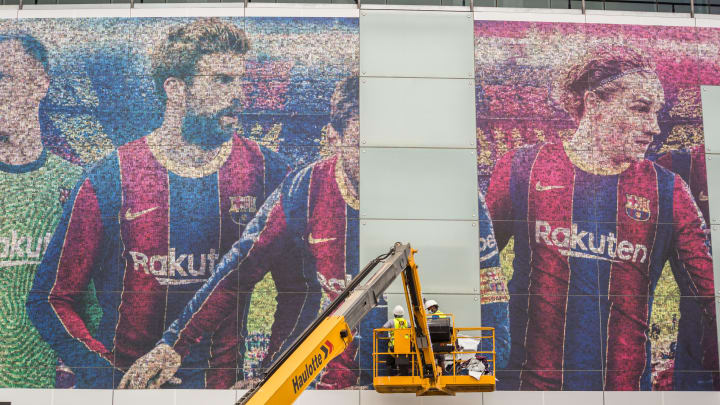 Messi's photo being removed from in front of the Camp Nou. / SOPA Images/Getty Images
FC Barcelona have still not recovered from the fact that they had to let go of their greatest ever player in Lionel Messi as the Argentine maestro joined French giants Paris Saint-Germain on a free transfer.
The after-effects of Messi's departure from Barcelona will not only affect their pockets, but also prove to be difficult in attracting a larger audience for games at the Camp Nou.
It has been reported that only 15,820 Barcelona fans applied for tickets for Sunday's first home game of the LaLiga season against Real Sociedad, which is still only half of the 30,000 seats made available for fan viewing at the Camp Nou.
The iconic stadium will see fans return back after a long hiatus of 17 months due to the Coronavirus pandemic.
Meanwhile, Barcelona also ensured that they removed Messi's picture from in front of their stadium as well as put up a fire sale to let go of his remaining Barcelona jerseys in the official stores.
According to Spanish newspaper AS, only 15.820 of the club's 83,500 season ticket holders applied for a ticket for the game against Real Sociedad, meaning the club will not have to hold a ballot to determine who gets a ticket as they first thought.
'If it's true that indifference is the worst insult, Barca members are sending a very clear message to the club, who begin the season on Sunday with a very serious problem,' said the report in AS.